Last Updated on 5th Jan 2021
More info >>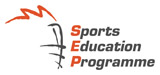 More info >>
Sports Massage Therapy
BMI Calculator
Your Height (in cm):

Your Weight (in kg):

< 18.5 = Underweight
18.5 - 24.9 = Normal
25 - 29.9 = Overweight
> 30 = Obesity
Osteoporosis Self-Assessment Tool
Your Age (min 45):

Your Weight (in kg):

---
Bukit Batok CC Tai Chi Nite '05 自选太极拳
Zixuan - Freeform Taichi Quan demonstration by Coach Yip See Kit. This freeform Taichi combines the essence of 42 Taichi Quan International Competition Routine, Chen Style Taichi and other martial arts styles.
The movements in this freeform Taichi Quan routine varies from slow and fast, power and gentle. The technical and physical requirements to demonstrate this routine is demanding in order to bring out the different styles of Taichi and Wushu routines. Besides having a strong fundamental Taichi foundation, practitioner also need to acquire a very strong Wushu and Physical Fitness foundations.
这套太极拳自选套路由葉詩傑教练所呈现. 这是综合了四十二式太拳极拳竞赛套路,陈式太极拳竞赛套路以及各内家拳的风格特点
此套路快慢相间,刚柔并重,内容丰富. 这套路在技术上有一定的难度.要把各内家拳的风格特点展现出来, 除了要有一定的太极基础外,还必需具备很好的基本功.