Last Updated on 5th Jan 2021
More info >>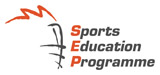 More info >>
Sports Massage Therapy
BMI Calculator
Your Height (in cm):

Your Weight (in kg):

< 18.5 = Underweight
18.5 - 24.9 = Normal
25 - 29.9 = Overweight
> 30 = Obesity
Osteoporosis Self-Assessment Tool
Your Age (min 45):

Your Weight (in kg):

---
Tai Chi Course FAQ
1. What kind of environment is the training conducted in?
We always believe in being happy in doing what we do, especially in doing exercise. In that way, you will reap the most benefits out of it. After all, exercising is about feeling good about yourself and improving your physique. Thus, we would ensure that all our clients to exercise in a conducive and relax environment where they could totally immerses and indulge in the serenity of Tai Chi.
Learn what some of our participants have to say about our Tai Chi class
- Students Learning Experiences
2. Will training in Tai Chi improve my health?
Although Tai Chi is slow and gentle and doesn't leave you breathless, it addresses the key components of fitness which includes muscle strength, flexibility, core stability, aerobic conditioning. There have been many medical studies done to show that regular practice of Tai Chi helps to improve posture, balance, and suitable for patients with Arthritis, Osteoporosis and Diabetes.
3. What age can I start learning? Is it suitable for children or elderly?
We have students as young as 7 years old and as old as 70 years old. So long as one is able to independently listen and follow the instructions, he/she will be able to learn Tai Chi. We have many family where the parents and children are learning Tai Chi from us and create a perfect family bonding together.
We also have many couples who take up our Tai Chi class. After all, having a workout buddy gives great motivational support to both.
4. I have not been exercising for a long time, can I still join Tai Chi?
Basically is suitable for almost anyone, from young toddler to senior citizens. Whether one is healthy or with certain medical conditions such as arthritis, osteoporosis, diabetes, high blood pressure, high cholesterol, Tai Chi will help to provide some form of benefits which vary from individual.
However, we would recommend that for anyone who has not been exercising and above the age of 35 to go for a medical checkup and seek doctor advice if he/she is suitable for physical activities.
5. What will I be doing in the class and how long is a session?
Our classes are conducted in sessions between 1 hour to 1 hour 30 minutes, depending on the group size and nature of the course syllabus.
A usual Tai Chi class will consists of warm ups, techniques, drills and Tai Chi routines which will end by a cool down exercise. Depending on the ability of the class, we will also do various forms of strength conditioning and core stability exercises to enhance on the Tai Chi. Your Tai Chi is really only as good as your mind and body is.
6. Are there systematic grading or a syllable that you follow?
In NewAge, we have derived a course structure which will guide beginners new to Tai Chi to slowly progress from the fundamentals to inter-mediate and advance routines.
7. Is there any combat involve in Tai Chi?
In Tai Chi, the combat involved is known as Push Hand and is only available for private class. After the individual had master the basic and intermediate of Tai Chi, we will go into Push Hand techniques.
8. What attire/equipment do I need to commence training?
Basically you can come in loose, comfortable clothing, covered shoes with flat sole, bring your own water and a small bag for your personal belongings. Class uniform is only available for our Group Class for students who have joined for at least 1 term with us.
For intermediate and advance students, they may require to purchase weapons such as sword or fan when they start learning the respective routine.
9. Where do you conduct your training?
Small Group Class: Evolution Fitness Studio Located inside ITE College West, Blk 1 #02-07
Sunday morning: 9am - 10am
Monday evening: 7.30pm - 8.30pm
Our general group Tai Chi class is held on every Friday, 8pm-9.30pm at Yew Tee Park, just 5 mins away from Yew Tee MRT.
10. Do you have any classes in other parts of Singapore?
Our group classes are all located at Choa Chu Kang. We only have 1 general class which is at Yew Tee Park, opened to public. We also have small group classes at our studio located inside ITE College West. Other classes available are for private 1-on-1 class or private group classes where training venue is inside our studio located ITE College West.
For more information, please email to us and we will be glad to share more information regarding our private classes.
11. Can I come and attend any trial class first?
Yes, please email to us and indicate when you would like to come down for a trial class. For trial class, a $20 fee is chargeable which will be offset if you sign up for the actual class.
12. I have previously learnt Tai Chi before, can I join the intermediate/advance group immediately for Yew Tee Park?
As we have a systematic way of progressive learning for our Tai Chi classes, we would greatly encourage all participants to learn from the very beginning with us to understand the basic fundamentals. From there, you may choose to advance to the intermediate group if you are ready.
While the class may be allocated for beginner and focus on fundamental, you can rests assure that you will still find it very valuable and will definitely add on to your understanding and learning of any Tai Chi you have learnt previously.
13. What is the difference between NewAge Taichi and the rest?
In NewAge, we had devised a systematic and progressive learning syllabus for our Tai Chi courses. This system will target to improve not only on your Tai Chi learning, but also to work on your physical, mind and body. All these are based on the sound principles of Sports Science together with the integration of the Tai Chi principles, where we delivered in a way to make all those who learn from us easy to master and benefit the most our of it.
Although there are many other Tai Chi courses available, we do not proclaim that our methods are the best. However, through our years of coaching, we have engaged more than 17,000 participants and growing and we have received very positive feedbacks.
The best way is to feel for yourself is by attending our courses. If you find that our method of instructions meets your learning objective, then I'm sure we will definitely enjoy the journey of Tai Chi learning together.
Based on our philosophy of "Beyond Coaching, We Educate, We Inspire!" we constantly upgrade ourselves to know the latest development in Tai Chi and exercise science so that we can bring the best to all our clients, because we believe that you deserve nothing but the best for your body.
NewAge can also be seen as giving your body a new and younger body age as you engage in Tai Chi exercise. This is the most satisfying rewards for us, as coaches when our clients feedback that they feel the difference in their fitness and well-being after attending our courses.
14. What style of Tai Chi do you offer over at Yew Tee Park?
We will start off with "Dao Yin Shu", a Tai Chi Qigong routine for beginners. This routine will emphasize on proper postural alignment and biomechanics of Tai Chi before proceeding to 18 styles Tai Chi. Following which, participants will progress to 24 styles Tai Chi and move on to the other styles of Tai Chi.
For a list of Tai Chi routines offered - click here Tai Chi Routines
15. How do I start training? How much are fees per month?
You may email to us for the course fee and details.
16. In what language is class conducted?
Classes are conducted in both English and Mandarin.
16. Can't find what you are looking for?
Drop us an email with your enquiry and we will get back to you ASAP
Email: admin@newagetaichi.com