Last Updated on 5th Jan 2021
More info >>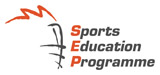 More info >>
Sports Massage Therapy
BMI Calculator
Your Height (in cm):

Your Weight (in kg):

< 18.5 = Underweight
18.5 - 24.9 = Normal
25 - 29.9 = Overweight
> 30 = Obesity
Osteoporosis Self-Assessment Tool
Your Age (min 45):

Your Weight (in kg):

---
Singapore Sports Massage Therapy
FIXING YOUR ACHING BACK AND NECK
Many people suffer from chronic back and neck pain where some have ongoing pain that disrupt their daily physical activities. This condition not only will affect the physical health and well-being of the individual, it will also cause disturbance to their social and mental well-being too. The pain can affect work, daily routine and other daily activities which one get engage in.
Untreated muscle pains and aches that go on for months or even years can really dampen your moods. Chronic pain has been well-known for causing depression, especially if you have been told that it's untreatable.
It is known that both the neck and back pain are among the most prevalent causes of pains and are able the major causes of disability, immobility and high medical cost. NewAge massage therapy helps you to better understand how your neck and back pain and how you can find options to treat them in a non-surgical and non-invasive approach.
Do These Complaints Sound Familiar?
Unable to lift up your arm to wear a shirt or combing your hair
You have to hook your bra from the front as you have difficulty hooking it from the back
Your right shoulder hurts & you have to sleep on the left side or vice versa
Your fingers feel numb & there is a tingling sensation in them
Other problems could include the following:
| | | | |
| --- | --- | --- | --- |
| Shoulder Pain | Rehabilitation | Frozen Shoulder | Relieve from Stress |
| Back pain | Muscle Imbalance | Knee pain | Plantar Fasciitis |
| Stiff neck | Prevent soft tissue injury | Migraine | Relieve muscle soreness |
| Fatigue | Enhance blood circulation | Relaxation | Carpal tunnel syndrome |
The problem may not lie in the joints, but the fascia and muscles.
SPORTS MASSAGE THERAPY
Sports Massage Therapy is designed to stretch and loosen muscles, improve blood flow throughout the body, facilitate the removal of metabolic wastes resulting from exercise or inactivity, and increase the flow of oxygen and nutrients to cells and tissue.
Sports massage can reduce pain by improving tissue flexibility & reducing muscle spasms & trigger points. In addition, massage stimulates the release of endorphins, the body's natural painkiller, into the brain and nervous system. Massage therapy provides a relaxed state of alertness, reduces mental stress, and enhances capacity for calm thinking and creativity.
Basic Sports Massage Strokes
The five classic Swedish massage strokes, effleurage, petrissage, friction, tapotement and vibration/jostling, form the foundation for basic sports massage. However, when used in basic sports massage, these classic strokes are modified to make them deeper and more specific. These modified strokes are used in the same general sequence as in classic massage, that is petrissage before friction- and may be preceded or followed by the new basic sports massage.
Benefits of Sports Massage
Sports massage is not just about feeling good. It also address how to best maintain optimal performance and also in injury prevention. Massage will also increase your body awareness through the powerful of touch. It will show you where your areas of soreness, tension and weakness are. As a result, it will help you to understand how your muscles are behaving and how you might need to adjust and make fine adjustment to your movements in your sports/daily activities.
Sports massage is about treating and meeting the needs of people regardless of whether they are athletes or not. Anyone who suffered a soft tissue condition or wants to enhance his general well-being or health can always reaps the benefit of sports massage.
TRIGGER POINT THERAPY
Trigger Point Therapy is a unique advanced therapy to diagnose and treat myofascial trigger points, referred pain patterns, muscles spasms, stiffness,myofascial pain syndromes, and chronic pain. Trigger Point Therapy can complement traditional or conventional physiotherapy to treat patients with pain, restriction of motion, and structural symptoms.
Travell and Simons describe a trigger point as simply a small contraction knot in muscle tissue. It often feels like a partly cooked piece of macaroni, or like a pea buried deep in the muscle. A trigger point affects a muscle by keeping it both tight and weak. At the same time, a trigger point maintains a hard contraction on the muscle fibres that it is a part of.
In turn, these taut bands of muscle fiber keep constant tension on the muscle's attachments, often producing symptoms in adjacent joints. The constant tension in the fibers of the trigger point itself restricts circulation in its immediate area. The resulting accumulation of the by-products of metabolism, as well as deprivation of the oxygen and nutrients needed for metabolism, can perpetuate trigger points for months or even years unless some intervention occurs. It's this self-sustaining vicious cycle that needs to be broken (Travell and Simons 1999, 71-75)
TREATMENT PLAN
A treatment plan can change over time and be adapted to each situation depending on the client's condition and adaptation to the treatment. It can turn out that a problem is more serious than first assessed and the plan needs to compensate for this. It can also be that normalizing certain muscles and postures take shorter time than anticipated and the plan will be modified accordingly. Or it can be that other problems occur during the time span and must be taken into consideration as well. The plan is a guideline meant to aid both therapist and client in obtaining the best health and wellness.
PREPARING A CLIENT FOR MASSAGE
Step 1 - Self introduction. Touching another person is very personal and can be intrusive to some people even though they pay for a service that involves touching. Introductions remove the "stranger" component of the experience.
Step 2 - Explain what type of massage we will be providing. This clarification either confirms the client of the service they requested or gives the client the opportunity to let us know what they really want or require.
Step 3 - Explain the length of time that the massage will take. Explain how much time we will be spending on certain areas. This gives our client the opportunity to request more time being spent on one area over another.
Step 4 - Confirm that the client does not have any medical conditions that may be irritated by a massage. If such a condition exists, we may request a doctor's permission or have the client sign a waiver removing us from any possible liability of irritation to the condition. It is a "best business practice" to address this issue at the time the massage appointment is scheduled but is a good idea to follow up just before the massage itself.
Step 5 - Remind client before and after massage that they will need to drink plenty of water after massage in order to replenish hydration.
Step 6 - Ask client if he or she prefers music or silence during the massage. One purpose of the massage is to make our clients feel relax and if music is a distracting agent for the client then our ultimate goal of providing quality service will not be met.
Step 7 - Massages can be conducted with or without clothing. If we offer massages to our clients where clothing is removed due to the use of oils or lotions, we will give our clients the opportunity to decide what type of clothing are most comfortable to remove. If a client is not comfortable removing undergarments, then the undergarments can remain on and we will do the service the best that we can while working around the undergarments. The client will benefit more if he or she is in a comfortable state.
Step 8 - Ask our client for fragrant preferences or allergies to oils that we may be using. A sweet rose scent may be heavenly to some but can create severe migraines in others. Usually, we would choose to use unfragnant oil for the massage session.
Step 9 - Ask our client if he or she has any questions. This gives them a bit of chance to feel control in an intimate situation.
Step 10 - Leave the room so that client can undress. Allow two to five minutes for this. We will always knock before reentering in the event that our client removes garments slower than others. We will always keep the door unlocked at all times throughout the massage.
Step 11 - Throughout the massage, we will keep one hand on our client at all times. This is comforting to the client. Constant touch is more soothing than the feeling of being touched sporadically or suddenly in various places.
CLIENT THERAPIST RAPPORT
Therapeutic rapport is a crucial aspect of the relationship that develops between a therapist and client. To develop rapport, the therapist must demonstrate empathy and understanding. The goal is mutual trust and respect, fostering an environment in which the client feels safe. Therapeutic rapport is essential to a positive therapist-client relationship, and is a cornerstone of such techniques as cognitive-behavioral therapy.
Getting a more thorough knowledge of the physiologic and psychology network will lead to a better understanding of the responses by the client and massage therapist. The therapist is then better to adjust the massage session to provide for proper client-therapist boundaries and professionalism.
Therapists must always remember that the relationship is inherently unequal, and strive to find a balance between closeness and professional distance. This will minimize the likelihood of potentially problematic counter-transference actions, and help to maintain ethical boundaries
Enjoy the benefits of Sports Massage Therapy
at the comfort of your home
Our Sports Massage Therapy is performed by trained & certified Sports Massage Therapists recognized by the Singapore Sports Council with years of experiences and equipped with professional Sports & Exercise Science knowledge.
TREATMENT NAME
DESCRIPTION
DURATION
(MINUTES)

Tell us the pain; whether it is your neck, back, hamstring, legs or shoulder and let our magician therapists perform the miracle on your body. Performing stimulating pressure points along the meridians or energy pathway of the body helps to remove away any tension and stress to give you that blissful experience.

With our healing touch, we listen to your body's cry for relieve and bring a soothing, calmness and relaxation to your tired body with lullaby hands that is tender to your body.

Submerge into our therapeutic hands together with powerful audio visualization to bring about a whole new experience in total body relaxation with our uniquely Zen of Relaxation massage, where you will be filled with sheer heavenly bliss.

Our most popular signature full body therapeutic massages. Especially catered to individual who prefer Deep Tissue Massage that will release all these stubborn knots off your body. Great for sports injuries rehabilitation and other injuries such as Tennis elbow, golfer elbow, carpal tunnel syndrome, wrist pain, frozen shoulders, plantar fasciitis, Migraine etc.

A massage technique designed to enhance the flow of oxygen in the blood and release toxins in muscles. With firm but gentle pressure to promote relaxation, ease muscle tension that will be leaving you uplifted, relaxed and re-balanced. No part of the body is left unattended as you indulge in this highly recommended massage experience to stimulate and revitalize every part in your body. Swedish massage is the perfect way for anyone who is too overworked to relax their body and mind.

Deep Sleep Massage (Head)

Having trouble sleeping and suffering from Insomnia? Let our therapeutic hands silenced your tight and busy head and bring you to a state of deep sleep relaxation as you indulge in our soothing head massage.

This unique body massage uses a gentle pumping technique to help stimulate circulation and boosts the body's ability to eliminate and absorb nutrients. The entire massage experience is physically relaxing, yet uplifting that will ease your ache and muscle tension away, leaving you with a total recharged and invigorate to take on new challenges in life.

Prefer something more relaxing? Then you must try our Spa of Relaxation massage where we use slow and firm strokes that will coax the sluggish going. Helps to promotes lymphatic drainage and detoxification, releasing unnecessary water retention. Indulge in a total body scrub for a rejuvenating experience. Great for relieving tension to improve flexibility, circulation and relaxation.

Take the load off from long period of carrying baby. With long and firm strokes to relieve swollen legs and joints, tired shoulders in return for a head's up with an uplifting scalp massage.

Involves deactivating of trigger points that may be the cause of local pain or refer pain and other sensations, such as headaches, in other parts of the body. It is also responsible for many other conditions such as the Tennis elbow, golfer elbow, carpal tunnel syndrome, wrist pain, frozen shoulders, plantar fasciitis, migraine, sports injuries etc

A holistic hand on approach for the assessment and treatment of the human body. Myofascial release focus on reducing fascia strain. Good for treatment of referred pain and muscle spasm.
TO BOOK FOR A SPORTS MASSAGE SESSION
We are located at 1 Choa Chu Kang Grove.
We would appreciate if you could SMS us your preferred day/time in advance so that we can cater to your slot.
SMS to 9138 4451 stating : (Date), (Time), (Duration), (Type of massage therapy)
All bookings are to be made by appointment only. Due to the popular demand, appointment strictly by booking and is subjected to availability of our sports massage therapists.
Our massage therapists are all Male Professional with certification under Singapore Sports Council and trained in Myofascial Trigger Point.
OUR RATE: SGD$120 for 60min / SGD$150 for 90min
E-mail: massage@newagetaichi.com
"After a few sessions of sports massage, I found that the prickly sensation on my fingers was greatly reduced. The sports massage is very effective in reducing body discomfort and help to relax the muscles."
"I personally felt that the sports massage is different from the normal body massage. Coach Yip is a very experienced therapist and able to find out the cause of the discomfort and tailor the massage to address the problem. He also give many advises on daily body alighment exercise to maintain the body in good condition"
Fong Kok Kee - Engineer
"Sports massage has helped to improve my pain caused by my frozen shoulder. After a few sessions of massage coupled with the stretching exercises & correct body posture recommended by the therapists, I am able to raise my hands without much pain now."
"The therapists are very experienced and knowledgeable, they are also able to tailor the massage to address the pain & discomfort for individual's needs"
Catherine Oh - Engineer