Last Updated on 5th Jan 2021
More info >>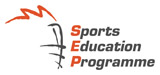 More info >>
Sports Massage Therapy
BMI Calculator
Your Height (in cm):

Your Weight (in kg):

< 18.5 = Underweight
18.5 - 24.9 = Normal
25 - 29.9 = Overweight
> 30 = Obesity
Osteoporosis Self-Assessment Tool
Your Age (min 45):

Your Weight (in kg):

---
The Regent Hotel, Singapore
Taichi Session for Partitipants of Four Seasons People Leadership Effectiveness Program
We are indeed delighted to have you conduct a Tai Chi session for the participants of our first People Leadership Effectiveness Program, held in Regent Singapore from June 10 - June 12, 2008.
The participants, comprises of 24 Hotel Managers from Four Seasons Hotels & Resort Worldwide, had very high expectation of service delivery. They were complimentary of the session conducted by yourself on June 11, 2008 and your assistants and felt rejuvenated.
We look forward to future opportunities to be part of your Tai Chi sessions again.
Yours sincerely
Wong Kwee Lian
Senior Director of Human Resources