Last Updated on 5th Jan 2021
More info >>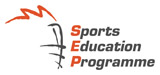 More info >>
Sports Massage Therapy
BMI Calculator
Your Height (in cm):

Your Weight (in kg):

< 18.5 = Underweight
18.5 - 24.9 = Normal
25 - 29.9 = Overweight
> 30 = Obesity
Osteoporosis Self-Assessment Tool
Your Age (min 45):

Your Weight (in kg):

---
Bowen Secondary ACES Day
Wushu Workout
Photos of Bowen ACES Day Wushu Mass Workout conducted on the 29th Aug 2008. The entire school of 1,400 students & including teachers learnt together a special Wushu Routine which was choreographed uniquely for them where they did a Mass Wushu Workout in celebration of the special occasion as well as Teachers' Day Celebration.
Video taken during the Wushu Mass Workout with Coach Yip, Coach Diana & Coach Jane doing the demonstration on stage and leading the school in the learning of the Wushu workout movements.
This Wushu Idol contest definitely spice up the entire ACES Day & Teachers' Day celebration which brought the excitment to the max. Both Mr Loo & Ms Serene Teo also joined in the participants in the Wushu workout display.