Last Updated on 5th Jan 2021
More info >>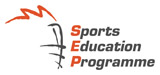 More info >>
Sports Massage Therapy
BMI Calculator
Your Height (in cm):

Your Weight (in kg):

< 18.5 = Underweight
18.5 - 24.9 = Normal
25 - 29.9 = Overweight
> 30 = Obesity
Osteoporosis Self-Assessment Tool
Your Age (min 45):

Your Weight (in kg):

---
Lian Hua Primary
Wushu Mass Workout
Conducted the Mass Wushu Workout for the Upper Primary students from Lian Hua Primary school during their National Day's Celebration 2008. Prior to the mass Wushu workout, Both Coach Yip & Coach Diana showcase the Wushu Routine & Wushu Sparring to demonstrate that Wushu is a sport that instill discipline, mutual respect & good sportsmanship.
At the end of the workout, had done a simple Wushu contest for the respective sport houses which left both the students & teachers present a very memorable National Day Celebration.