Last Updated on 5th Jan 2021
More info >>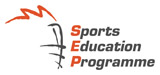 More info >>
Sports Massage Therapy
BMI Calculator
Your Height (in cm):

Your Weight (in kg):

< 18.5 = Underweight
18.5 - 24.9 = Normal
25 - 29.9 = Overweight
> 30 = Obesity
Osteoporosis Self-Assessment Tool
Your Age (min 45):

Your Weight (in kg):

---
Basic Wushu Kicks 武术基本腿法
The Basic Wushu Kicks provides a strong foundation, which is necessary for the skill development in Wushu. Correct postural alignment together with the application of biomechanics, speed, flexibility, power and strength is the key to sports performance.
Many of the advance Wushu and Tai Chi routine comprises of these basic wushu kicks and movements, hence it is important to master and perfect these basic movement before advancing to the next higher level.