Last Updated on 5th Jan 2021
More info >>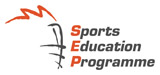 More info >>
Sports Massage Therapy
BMI Calculator
Your Height (in cm):

Your Weight (in kg):

< 18.5 = Underweight
18.5 - 24.9 = Normal
25 - 29.9 = Overweight
> 30 = Obesity
Osteoporosis Self-Assessment Tool
Your Age (min 45):

Your Weight (in kg):

---
Creative Technology Pte Ltd.
Tai Chi Fitness Class Testimonial
This is to certify that NewAgeTaichi was part of Creative's fitness activity from April 2008 to March 2009.
Master Yip and Coach Diana Ng guided our staff in learning the gentle yet powerful modern Taichi movements, embracing the graceful strokes with focus on one's mind and breathing. The session was conducted once a week at Creative's premises.
The passion for teaching Taichi displayed by Master Yip & Coach Diana Ng is evident to the students and highly commendable
Overall, it was a fruitful and enriching experience for our staff. We look forward to working with NewAgeTaichi again.
Thank You
Yours faithfully,
Pamela Ng,
Manager, Staff Development & Communications
17th April 2009