Last Updated on 5th Jan 2021
More info >>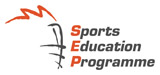 More info >>
Sports Massage Therapy
BMI Calculator
Your Height (in cm):

Your Weight (in kg):

< 18.5 = Underweight
18.5 - 24.9 = Normal
25 - 29.9 = Overweight
> 30 = Obesity
Osteoporosis Self-Assessment Tool
Your Age (min 45):

Your Weight (in kg):

---
Obesity Exercise Programme - Resistance Training
Jane Tan, Senior Coach of NewAgeTaichi, Copyright 2008
(WORD COUNT: 437)
Resistance training is also an important aspect of one's overall exercise program. Although resistance training typically dose not burn off a large number of calories, it can serve important functions for obese individuals. During weight loss, both lean and fat tissues are typically reduced. However, lean tissue may be maintained, or at least muscle loss can be minimized, through resistance training during periods of caloric restriction.
Maintaining and building up muscle mass is important for both functional capacity and metabolic rate. As compared to fat, muscle is a metabolically active tissue, hence maintaining lean mass is important in minimizing decreases in metabolic rate.
When designing a resistance training program for obesity, the level of fitness and resistance training experience of the client is one of the most important factors to be considered. As resistance exercise can place a large stress on the body, certain exercises require a high level of technique and correct posture alignment to avoid injury.
The most import aspect for beginners is resistance exercise techniques. At the beginning of the training program, correct technique of the exercises involved and proper postural alignment should be emphasized, and the resistance and volume should be kept low. Looking from a strictly short-term performance-enhancement point of view, a single set per exercise may be sufficient for beginners to achieve the stimulus needed from an exercise.
While multiple sets may not lead to greater improvements in performance for beginners in the short term, there may still be other benefits to using multiple sets from the onset of the training program. One reason for this is that more repetitions can lead to faster improvements in the technique of the exercises involved in the training program, in particular for multi-joint exercises.
The lunges exercise is an example of an exercise that requires a great deal of technique to be performed correctly. Additionally, some studies have shown that performing multiple sets even for beginners generate larger improvements as compared to single set.
As the client progresses past the initial few months of training, multi-sets should be used for each exercise session. With improved in the skill level and experience of the client, more technical exercises can be taught. Such advanced resistance training can include highly technical exercises such as the clean or the snatch, as well as advance modalities such as plyometric exercises.
The progression will differ among individuals, and we must evaluate and monitor each client extensively and continuously before including more advance exercises, so as to ensure that the exercises match the client's skill and experience level (Walter R, Thompson, Ph.D and M.Ed Kenneth E. Baldwin, 2007).
Keywords
resistance training, obesity, exercise program, special population
NewAgeTaichi Website, (2006) www.newagetaichi.com (13th Sept 2008)
Walter R, T., Ph.D and M.E. Kenneth E. Baldwin, (2007) ACSM's Resources for the Personnel Trainer Lippincott Williams & Wilkins USA