Last Updated on 5th Jan 2021
More info >>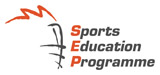 More info >>
Sports Massage Therapy
BMI Calculator
Your Height (in cm):

Your Weight (in kg):

< 18.5 = Underweight
18.5 - 24.9 = Normal
25 - 29.9 = Overweight
> 30 = Obesity
Osteoporosis Self-Assessment Tool
Your Age (min 45):

Your Weight (in kg):

---
Juying Secondary Wushu Mass Workout
Conducted mass workout for the 500 lower secondary students. The Wushu routine was specially designed for Juying Secondary and he students enjoyed and were able to follow very quickly the simple yet fun steps taught.
The students' feedbacks were very positive and it had been a great fun learning experience.
Learning of the Wushu routine and also the active participation from the muslim & indian students highlights the value of Wushu creating a racial harmony society and bonding.
The 500 students performed a mass wushu display to their seniors at the end of the whole course during ACES day celebration.