Last Updated on 5th Jan 2021
More info >>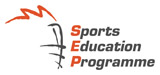 More info >>
Sports Massage Therapy
BMI Calculator
Your Height (in cm):

Your Weight (in kg):

< 18.5 = Underweight
18.5 - 24.9 = Normal
25 - 29.9 = Overweight
> 30 = Obesity
Osteoporosis Self-Assessment Tool
Your Age (min 45):

Your Weight (in kg):

---
Schlumberger Reda Production Systems
Tai Chi Health Talk CUM Workout Testimonial
This letter is in appreciation of your team of coaches, Ms Jane Tan, Mr Yip See Kit and Ms Diana Ng who had conducted the Chinese Education Health Talk and Tai Chi workout session for our group of 47 female employees held on 22nd December 2009.
The Chinese Education Health Talk by Coach Yip provides a sound understanding on osteoporosis and arthritis and how it affects women's health. His lively and humorous way of coaching has made the 60-minutes seminar very interesting and well received by the audience. Through his interactive dialogue, he has engaged the participants' interest and made the topic easy to comprehend b using real-life case studies and through sharing many practical exercise tips that are applicable in daily activities.
The Tai Chi workout session by Coach Jane was a good follow-up exercise after the health talk. My team of female employees had all enjoyed the workout and it was indeed a very good hands-on experience for them. The workout session has inculcated them again on the importance of regular exercise and its health benefits.
Coach Jane shared the importance of having good breathing technique and by adopting good posture, they brought forth better health. Her explanation on how to achieve good postural alignment using the simple yet effective Tai Chi movements is simple - which is helpful for many of my female employees (who are beginners) to understand and adopt.
In general, everyone has truly enjoyed the relaxing yet effective Tai Chi workout!
Once again, I would like to extend my appreciation to NewAgeTaichi Pte Ltd and its team of coaches for their professional coaching. Looking forward to working again with them in future.
Yours Sincerely,
for and on behalf of Schlumberger
Cheryl Wong,
Personnel Respresentative
6th January 2010
今天在空余的时间听太极导师的讲解,让我受益匪浅.我知道了我的行为举止对于我的健康是多么的重要,也让我知道健康不是必然的,是要我的努力的,而且太极的招势等方面都比较的容易.比较修身养性我很喜欢.我希望有机会能够更多的了解太极,学习太极.与太极导师多多沟通,希望我们都越来越健康.
- Guo Han Yan
对于首次参与这样的健康讲座课程,促使我了解到相关的健康知识.原来健康不是必然的.所以本人希望能有更多机会能够参与到这样的课程来提高自身的健康意识.
- Gu Yong Lan
这次健康讲座让我懂得了很多以前不明白的知识. 懂得了如何防止骨质疏松的问题.明白了各种不良姿势对身体的不良影响.让我受益匪浅.谢谢!
- Ke Zhong Hua
生动有趣的讲座形式,简单易学的太极招势,希望在家也可以练.
- Zhang Jie
听了健康讲座之后,让我明白了从现在开始注意健康的重要性.把太极用在健身中, 觉得很有趣. 喜欢老师把太极的一些步骤简单有趣易懂化,觉得该讲座很有必要意义.
- Lu Feng Mei
讲座内容充实易懂,太极本身也是一种好的运动. 讲师很幽默,让我们对健康更进一步了解.我喜欢这堂讲座.
- 李叶华
让我第一次了解了一些疾病的隐患,知道如何避免骨质疏松,脊椎的人为伤害等.知道了太极健身操对于人体的保护.以后有机会一定建议朋友家人练太极, 维持身体健康.
- Tang Chun Yan
让我了解到骨质疏松对我们的伤害,及如何预防.讲座生动有趣, 令人容易接受, 太极健身操有益身心健康.
- Fan Yue Hua
讲座的内容非常接近我们生活和工作中遇到的情况.通过练习确实让我觉得很使用.
- Liu Jie Fen
通过这次的讲座使我们对人体的健康问题有了更深的了解.太极健身操易学且有益健康, 使人身心倍感轻松.
- Ding Xu
此次活动中学到不少健康知识.讲解幽默风趣,易懂.太极动作缓慢易学,溢处多多.
- Dai Wen Mei
整个讲座易懂,生动活泼,能够调动初学者对太极课程的兴趣.课程所讲的知识非常实用,有助于我们以后的健康.
- Shang Li Ling
学习到很多关于健康方面的知识.太极健身操好玩,又好学,对健康有帮助,还可以平心静气,缓解紧张的情绪和舒解工作的压力.建议以后多举行这样的讲座.
- Lin Juan Juan
感觉蛮好,有利于身体健康.把身体保养好,才是生命的本钱.希望以后再举行这些活动. 这个活动,增强体质,促进血液循环.
- Gu Jing
今天的这个女性健康讲座让我们对健康有了深刻的了解,知道了健康是自己的,必须用心用行动去实践才能拥有自己健康的身体给家人带来快乐.今天我也练了一小段的太极拳,觉得身体松了顺畅多了.如果有这样的活动我希望还能参加.
- Zhu Yue Hong
讲座的内容比较接近我们的生活和工作时回遇到的问题,我们应该多做运动,希望此运动会在公司经常举行,这样对我们的身体会起到完善作用,让太极作为公司的健身操.
- Gai Xiao Yan
通过今天的健康讲座,使我认识到健康不是必然的.要想身体健康,要从日常生活做起,经常做运动.
- Luo Hua Zi
讲座的内容充实,对我们的健康很有帮助.我很喜欢太极健身操的动作,简单易学.而且很喜欢讲师的课,风趣而且幽默.如果下次还有类似的活动,我还想参加.
- Chen Miao Hong
太极拳动作简单易学,我很喜欢.讲座的内容充实时间刚刚好.讲师讲课风趣幽默.感谢公司为我们准备了此类健康讲座.
- Xu Tian Hong