Last Updated on 5th Jan 2021
More info >>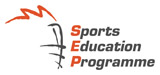 More info >>
Sports Massage Therapy
BMI Calculator
Your Height (in cm):

Your Weight (in kg):

< 18.5 = Underweight
18.5 - 24.9 = Normal
25 - 29.9 = Overweight
> 30 = Obesity
Osteoporosis Self-Assessment Tool
Your Age (min 45):

Your Weight (in kg):

---
Tai Chi Talk for
Lions Club of the East
Coach Yip started off by sharing about the different applications of Tai Chi and focus on the area of using Tai Chi as a form of rehabilitation exercise, promoting health and fitness and creating the mind and body synergy to attain overall well-being
Why Tai Chi exercise?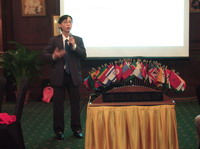 FITNESS IS A CHOICE and we should Be fit to enjoy play Not play to get fit. We are looking into holistic fitness which is the concept of exercising to connect body, mind and soul in a way unlike any other form of workout. It is meant for those who decide to live a more balanced lifestyle.
Tai Chi for Disease Prevention
Very often, a simple intervention with physical activity and dietary control is all you need to enhance the well beings of individual.
The journey to resuming back to a physical exercise routine for the previously sedentary individual need not be filled with angst of pain and injury. Instead of relying on medication to relieve joint pains.
Tai Chi, when practiced correctly, can help in restoring function as much as possible with sensibly graded and controlled Tai Chi exercise, without aggravating the old joint or back injuries nor creating new ones.
Mr Ricardo,
Club President
Tai Chi - More than just as Exercise
Walk taller, sit straighter, feel leaner and feeling more energised. These are some of the benefits reported by busy executives who have taken up Tai Chi.
Tai Chi teaches the mindful awareness of breath and spinal alignment, and strengthens the core abdominal muscles. The exercises suit a large varity of people, from those who have not exercised for some time, those who are recovering from injuries, to fitness fanatics and sportspeople who want to improve their sports.
Mr Richard Mah,
Programme Chairman
Tai Chi Training
Tai Chi pay a lot of attention to proper technique and execution, which means it is a very effective workout, not only for strengthening and toning, but overall posture and muscle balance as well.
Tai Chi movements which focus on technique, alignment and correct muscle activation creates muscular strength and tone without sacrificing flexibility and stability.
Who will benefit from Tai Chi Training?
Almost anyone who is physically healthy or with medical condition can benefit from Tai Chi because its low impact and high health benefits.
For Tai Chi training enquiry,
Email: admin@newagetaichi.com