Last Updated on 5th Jan 2021
More info >>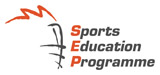 More info >>
Sports Massage Therapy
BMI Calculator
Your Height (in cm):

Your Weight (in kg):

< 18.5 = Underweight
18.5 - 24.9 = Normal
25 - 29.9 = Overweight
> 30 = Obesity
Osteoporosis Self-Assessment Tool
Your Age (min 45):

Your Weight (in kg):

---
Home |In the News | The Development | Manufacturer
Oxylent Effervescent Multivitamin Drink
Effervescent vitamins are vitamins that are delivered via a powder that is mixed with water to form a bubbling drink similar to sparkling water or seltzer.
Oxylent is a powdered effervescent vitamin. It provides complete, synergistic, cellular nutrition in a highly absorbable form. A single effervescent packet of Oxylent dissolves quickly in water to provide a unique blend of vitamins, minerals, amino acids, and enzymes that promote oxygenation, hydration, circulation and rejuvenation.
Why Should People Take Oxylent?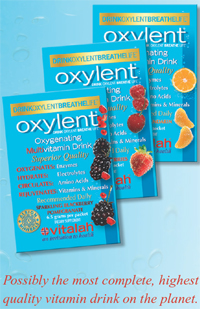 It is vital that we take proper care of our bodies and nourish them with the highest quality food and nutrition available. We tend to push ourselves daily, which creates stress on our body that can lead to aging, illness and disease. Adequate rest and nutrition are things we may take for granted but are critical for optimum health. Many of us live in oxygen-deficient environments which may create added stress on our organs. Oxylent, along with a well balanced diet, is a great way to ensure you receive beneficial amounts of key vitamins to promote cellular vitality.
What Makes Oxylent Unique?
Oxylent provides a blend of essential ingredient in a highly absorbable delivery system called effervescent vitamins. In addition to several essential vitamins, Oxylent provides the unique ingredient, catalase, which is a naturally occurring enzyme that protects cell membranes from oxidative damage by converting millions of harmful free radicals like hydrogen peroxide into nourishing oxygen and water.
Using only top quality ingredients that are easily absorbed, Oxylent is made exclusively with Albion Minerals, and has received Albion's Gold Medallion, which recognizes products for excellence in mineral fortification.
Albion® Human Nutrition is the most established and globally recognized leader in the chelate industry. Albion is the first bis-glycinate chelate manufacturer to be approved by EFSA, European Food Safety Authority.
What Vitamins Does Oxylent Contain, and Why Are They Important?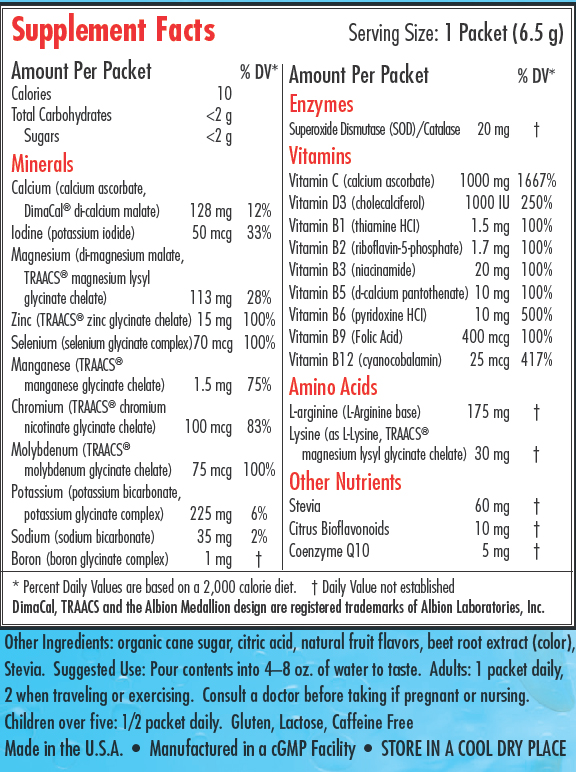 We have chosen to take key vitamins and give you effective amounts, so your body benefits and receives an adequate dosage to ensure good health. In addition to these vitamins, Oxylent also contains several important minerals, such as iodine, calcium, magnesium, zinc, potassium and many trace elements.
Vitamins in Oxylent
Vitamin C (Ascorbic acid): Promotes calcium absorption and boosts the immune system.
Vitamin D: The vital importance of Vitamin D3 is proven by leading research institutions worldwide, and is now recognized as a key ingredient for bone and immune health.
B1 Thiamin (Thiamin Hydrochloride) - May improve mental ability and aid indigestion.
B2 Riboflavin (Riboflavin 5 phosphate): Supports healthy skin, nails and eyes.
B3 Niacin: Helps release energy from nutrients.
B6 (Pyridoxine Hydrochloride): Promotes absorption of amino acids.
Folic Acid: Consuming sufficient amounts of folic acid before and during pregnancy may prevent neural tube defects in newborns, including spina bifida.
B12 (Cyanocobalamin): Assists the function of the nervous system and the formation of red blood cells.
B5 Pantothentic acid (d-Calcium Pantothenate): Critical in the metabolism and synthesis of carbohydrates, proteins and fats
What Else is in Oxylent?
Oxylent also contains important minerals such as:
Calcium
Iodine
Magnesium
Zinc
Copper
Selenium
Manganese
Chromium
Molybdenum
Potassium
Sodium
Boron
It also contains catalase, an enzyme, and the amino acid L-arginine as well as CoQ10, a nutrient important for energy production and utilization. What it doesn't contain is almost as important as what it contains; Oxylent contains absolutely no artificial sweeteners, flavoring or coloring. It's actually flavored with stevia extract, an herb.
Why Do You Think Oxylent is Better Than Typical Vitamin Pills?
Well, there is nothing typical about Oxylent. Oxylent is a unique blend of vitamins, minerals, amino acids and enzymes that provides optimum nutrition for your body in one small convenient packet. Catalase, which is a naturally occurring enzyme in your body, promotes the natural conversion of damaging free radicals to oxygen and water, enhancing cellular oxygenation. The research on Vitamin D3 (the form of D most utilized by the body) shows many people are deficient of this essential nutrient. Studies show this deficiency can lead to serious health issues.
Research also shows the effectiveness of effervescence technology. The ingredients in Oxylent are vitamins, minerals, amino acids and enzymes; there are no fillers that your body needs to break down, no added preservatives, just essential vitamins, minerals, amino acids and enzymes. The most important thing you could do is take your vitamins, as they are essential. But if you take pills that are not easily absorbed or you don't feel like swallowing a ton of them, then how are they going to help your body rejuvenate its cells? Oxylent is easily assimilated and absorbed quickly into the body, which equals immediate action with many people actually experiencing a bit of extra energy as well.
Effervescent Vitamins: A New Frontier
Why Choose Effervescent Vitamins?
Studies are being conducted to establish the most effective way to deliver drugs with some studies indicating effervescent solution is more effective than tablets. For example, a clinical study published in the Journal of Clinical Pharmacology shows that dosing acetaminophen (Tylenol) using an effervescent solution significantly reduced pain following oral surgery within 20 minutes compared to the 45 minutes observed for patients that were treated with standard tablets. Another clinical study published in 2006 in Clinical Therapeutics (vol. 28, pgs 715-24) demonstrated that the painkiller Fentanyl enters the system faster and to a significantly greater extent than a solid citrate form. This study demonstrates that an effervescent solution is more effective than pills moving active ingredients through the membrane inside the cheek, the buccal mucosa.
So Effervescent Vitamins are More Easily Absorbed?
Yes, the powder form improves the bioavailability of vitamins and minerals. Powdered vitamins are made without cellulose, a binder ingredient. They're also absorbed differently than vitamin pills. They don't need stomach acids to break them down and are more easily absorbed in the small intestine. That's really an advantage for people with digestive difficulties. Effervescent vitamins are also a convenient way for parents to give children the essential vitamins they need, and easier for elderly people to take. Older people may have difficulty swallowing vitamins pills, but can easily sip water blended with Oxylent.
"It has given me enjoyment......just like a cup of 'Joe.'. It is on my list of things to do everyday to keep me smiling and balancing life! It has also spared me and my family from many unwanted colds as well as some serious sickness' in Mexico! Oh, also hydrates me and takes away that morning headache if you take one before going to bed after drinking a few too many! I love the taste, i love the smell of the powder when I pour it in my glass, and I love the high quality nutrients that i get in every sip! "
J Matteo Tovar
"My teenage son just got to have it. He now swears by it for his "Sinus Attack" which wears him out ! Oxylent stops his never-stopping sneezing within 5 minutes after drinking it. Its a miracle! I Love Oxylent, it comfort the mother when it comfort my child."
Diana
"Oxylent has added value to my life by definitely helping me feel energized, healthy, and so happy to be doing something so good for my body."
Susan Diehl
"Oxylent has helped me teach my 5 year old daughter that making healthy life choices can taste great and be fun too!"
Sara King