Last Updated on 2nd Jan 2023
More info >>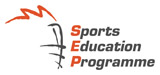 More info >>
Sports Massage Therapy
BMI Calculator
Your Height (in cm):

Your Weight (in kg):

< 18.5 = Underweight
18.5 - 24.9 = Normal
25 - 29.9 = Overweight
> 30 = Obesity
Osteoporosis Self-Assessment Tool
Your Age (min 45):

Your Weight (in kg):

---
武当太和拳
武当太和拳以站桩功法为根本。以内气运行为主导,强调 "练拳先练桩,练桩先练气,练气先练意" 然后在行拳过程中以意领气从而达到养生健体的效果和目的
Wudang Tai He Quan (太和拳) is a short, ancient and emblematic routine of the Wudang Mountains.
Actually, Wudang mountains were known as Tai He Shan (Mountains of the Supreme Armony). This form was passed by Yong Guang, 18 Generación del Linaje Long Men (Dragon Gate) from Taihe Palace in Jin Ding (Golden Summit).
It features 22 postures and includes techniques of energy emission (Fa Li), Bagua steps (Eight Trigrams) and should be performed in a slow manner。
动作名称
无极势 (预备式) – Wu Ji Shi
运动太极 – Yun Dong Tai Ji
分两仪 – Fen Liang Yi
生阴阳 – Sheng Yin Yang
天地合一 – Tian Di He Yi
翻天覆地 - Fan Tian Fu Di
雷火炼殿(闪电手) - Lei Huo Lian Dian
左开玄门 - Zuo Kai Xuan Men
右开玄门 – You Kai Xuan Men
一柱擎天 – Yi Zhu Qing Tian
狮子峰 – Shi Zi Feng
绣球峰 – Xiu Qiu Feng
青龙搅海(青龙摆尾) – Qing Long Jiao Hai
黑虎巡山 – Hei Hu Xun Shan
天鹅展翅 – Tian E Zhan Chi
打金钟 – Da Jin Zhong
五龙捧圣 – Wu Long Feng Sheng
白蛇吐信 – Bai She Tu Xin
金龟摆头 – Jin Gui Bai Tou
天柱峰 – Tian Zhu Feng
八卦转运殿– Ba Gua Zhuan Yun Dian
收环无极式 – Shou Huan Wu Ji Shi