Last Updated on 5th Jan 2021
More info >>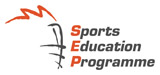 More info >>
Sports Massage Therapy
BMI Calculator
Your Height (in cm):

Your Weight (in kg):

< 18.5 = Underweight
18.5 - 24.9 = Normal
25 - 29.9 = Overweight
> 30 = Obesity
Osteoporosis Self-Assessment Tool
Your Age (min 45):

Your Weight (in kg):

---
Shuqun Secondary School
Wushu Enrichment Program Letter of Testimonial
This is to certify that the following coaches,Diana Ng Bee Ching, and Jane Tan Bee Choo and Yip See Kit of NewAge Taichi Pte Ltd hhad conducted the Wushu Enrichment Program for the Sec 1 students from Shuqun Secondary School during the period 19th January 2009 – 9th March 2009.
The coaches were effective in their coaching and able to instill strong team bonding and discipline within the students through their Wushu routine. The students were also very keen to be actively involved in the wushu class and had great rapport with the coaches.
The Wushu Enrichment Program helps to educate and arouse the students' interest about the importance of exercise and its health benefits. It has also helped them to de-stress through an enjoyable and effective wushu workout.
Overall, we are pleased with the team of coaches from NewAgeTaichi Pte Ltd for their professionalism and dedication. Looking forward to working with them again in future.
Yours Truly
Ms Siti Nurwati
HOD PE & CCA
22nd March 2009