Last Updated on 5th Jan 2021
More info >>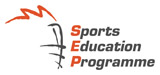 More info >>
Sports Massage Therapy
BMI Calculator
Your Height (in cm):

Your Weight (in kg):

< 18.5 = Underweight
18.5 - 24.9 = Normal
25 - 29.9 = Overweight
> 30 = Obesity
Osteoporosis Self-Assessment Tool
Your Age (min 45):

Your Weight (in kg):

---
Senior Coach
Yip See Kit, National Coaching Accreditation Programme (NCAP) Level 3, NROC Registered Coach with the Singapore Sports Council, a Tai Chi master with over 30 years of experience is a well known Tai Chi coach in Singapore.
A passionate and humble character, Master Yip has loved martial arts since his early childhood. He is always willing to share his knowledge in Tai Chi with his interactive and motivating teaching approach.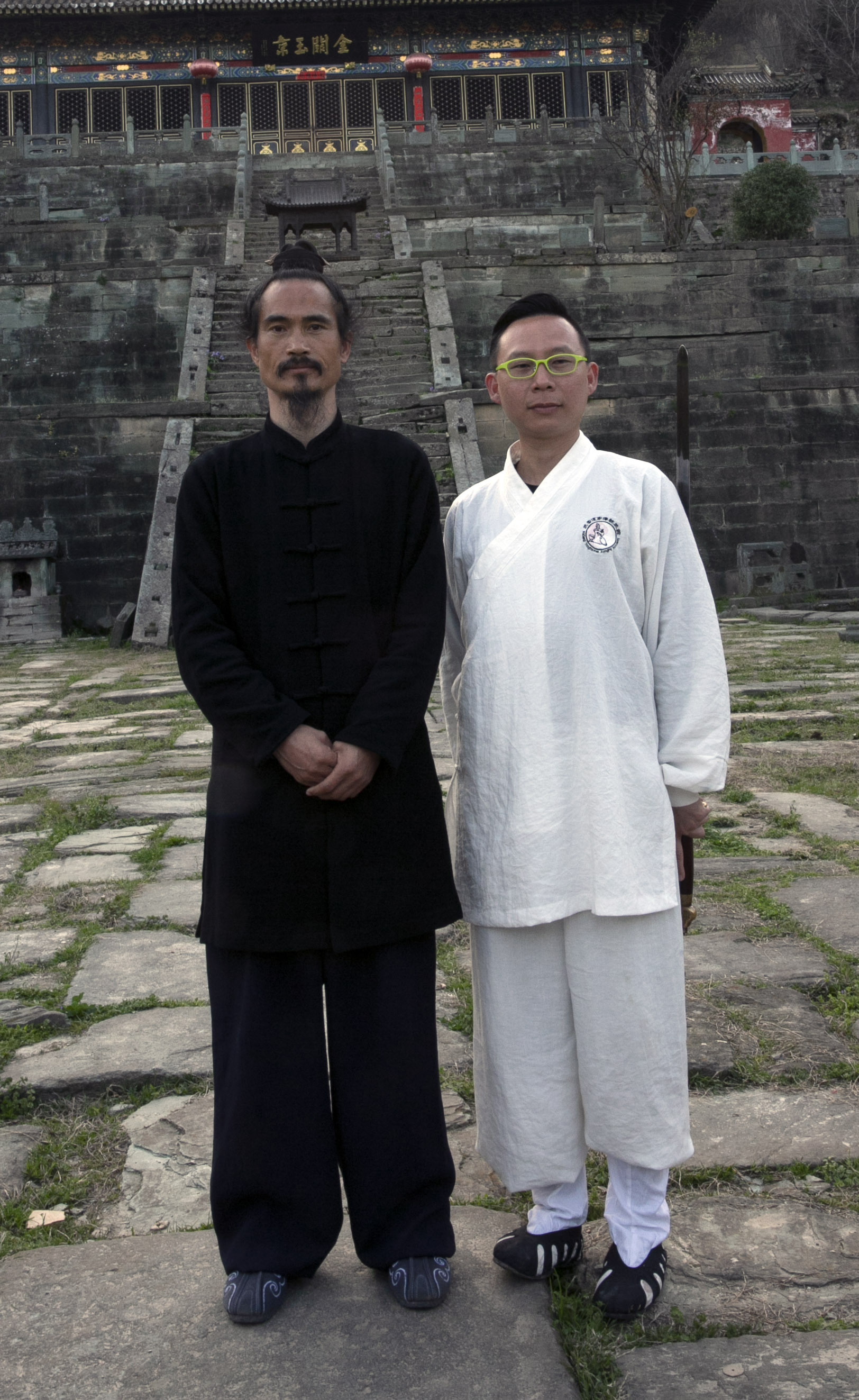 Master Yip is the Founder of NewAgeTaichi and also 16th Generation Disciple of Wudang Sanfeng Sect. He would travel all the way to Wudang, China on a yearly basis to further upgrade his Tai Chi knowledge and sharing with his students back in Singapore.
His incredibly demanding yet fulfilling life as a martial artists, athlete, educator and coach has given him the chance to appreciate the most important things in life. We are in charge of our own well-being and that even the slightest changes to your sedentary lifestyle can bring about almost immediate benefits. Through the practice of Tai Chi is where Master Yip learns to understand more about his own inner self and achieving inner peace.
He had participated and achieved many gold medals in various National and International Wushu Competitions. He is also 3 times Gold Medalist in the National Wushu Competition for Tai Chi. Master Yip approaches Tai Chi coaching through a systematic and sports sciences training system. Beside Tai Chi, he is also trained in Wushu, Wing Chun, Taekwondo, Muay Thai and Kickboxing.
An affable personality, Master Yip is dedicated to fulfilling the potential of each and every one of his students, imparting in them, his knowledge and understanding of Tai Chi.
His cheerful personality also makes it very easy for others to relate to him, both young and old and to trust in his guidance. This gives him a strong frame of influence from which to motivate his students.
Master Yip has been responsible for teaching Tai Chi to many students in school in an effort to promote this wonderful art to the younger generation. To date, he has engage more than 17, 000 participants from all over the world.
Master Yip has also written many articles relating to the benefits of Tai Chi and Health/Fitness related articles and constantly featured in Media to share about his insight on the benefits of learning Tai Chi
His latest role as a Fitness Eductator and Examiner to the Personal Trainer course at FISAF Singapore, where he readily shares his knowledge and experience with the course participants and giving them sound guidance and advise on being a committed, dedicated and knowledgeable Personal Trainer that adds values to their clients.
He also conducts lectures and also Tai Chi and Muay Thai workshop with the group of FISAF Personal Trainers have received many good response from the participants.
He's also a Master Trainer and senior therapist for Myofascial Trigger Point therapy, where he has helped numberous recover from injury and offering pain relief treatment.
Media Coverage
Featured in Straits Time (Mind Your Body), SHAPE Magazine (October 2010), LianHe WanBao, ChannelNewsAsia, The New Paper, Today, Discovery Channel, Oko Channel
Sports Achievement
2019 9th Singapore International Martial Arts Tournament
Wudang Tai Chi Sword:
Gold Medal
2019 9th Singapore International Martial Arts Tournament
Wudang 28 Style Tai Chi:
Gold Medal
2017 8th Singapore Internation Martial Art Tournament 佛尘:
Gold Medal
2014 5th Singapore Internation Martial Art Tournament 八极拳:
Gold Medal
2014 5th Singapore Internation Martial Art Tournament 玄武拳:
Gold Medal
2013 4th Singapore Internation Martial Art Tournament 八极拳:
Gold Medal
2013 4th Singapore Internation Martial Art Tournament 四段太极枪:
Gold Medal
2011 Singapore International Martial Art Tournament 玄武拳:
Gold Medal
2008 National Wushu Competition 42 Tai Chi Quan:
Gold Medal
2008 National Wushu Competition 42 Tai Chi Sword:
Gold Medal
2007 National Wushu Competition 42 Tai Chi Quan:
Gold Medal
2007 National Wushu Competition 42 Tai Chi Sword:
Gold Medal
2007 World Chinese Wushu Competition 42 Tai Chi Quan:
Gold Medal
2007 World Chinese Wushu Competition 42 Tai Chi Sword:
Gold Medal
2007 Chong Pang Tai Chi Competition Men 42 Tai Chi Quan:
Gold Medal
2007 Chong Pang Tai Chi Competition Men 42 Tai Chi Sword:
Gold Medal
2005 National Wushu Competition Men 42 Tai Chi Quan:
Gold Medal
2005 National Wushu Competition Men 42 Tai Chi Sword:
Gold Medal
2005 Chong Pang Tai Chi Competition Men 42 Tai Chi Quan:
Gold Medal
2005 Chong Pang Tai Chi Competition Men 42 Tai Chi Sword:
Gold Medal
2005 Chong Pang Tai Chi Competition:
Overall Champion
Specialize
Tai Chi conditioning
Weight Loss Program
Sports-specific Exercises
Strength & Conditioning Training
Plyometrics Training
Core & Stability Training
Postural Alignment
Injury Prevention
Body Toning
Flexibility Training
Speed, Agility & Power training
Sports Massage Therapy
Bootcamp
Martial Arts Certification
Certified Coach/Instructor on Wushu/Tai Chi
Certified Wushu Judge
Certified Muay Thai Trainer
NROC Registered Coach
Taichi for Health Trainer
PA Trainer
NCAP Level 1
NCAP Level 2
NCAP Level 3
Fitness Certification
Certified RYT 200 Hour Yoga Teacher
Certified Pilates Instructor
Certified Aerial Yoga Teacher
Examiner for FISAF Singapore Personal Trainer Course
Federation of International Sports Aerobics and Fitness (FISAF)
- Certified Personal Trainer & Fitness Leader
Advanced Certificate in Nutrition & Health
(The Plaskett International College)
Certified Chinrunning/ChiWalking Instructor
Certified Sports Massage Therapists
Certified Myofascial Therapists
TRX Suspension Training
- Certified Trainer
Tactical Fitness Bootcamp Drill Instructor
Zumba Fitness
First Aid Certified
Basic Exercise Course
Martial Arts Background
Tai Chi
Wushu
Wing Chun
Ba Gua Zhang
Muay Thai
Kickboxing
Takewondo Black-belt (2 Times Double Promotion)
Classes Conducted
Private one to one coaching
Small Group Coaching
Tai Chi Sports Fitness Seminar & Lecture
Health & Fitness Assessment
Tai Chi Workshop for corporate & Schools
Mass Wushu Workout Sessions for Schools
Conducted Kids Fun Play Workshop
Consultation for Home Gym Setup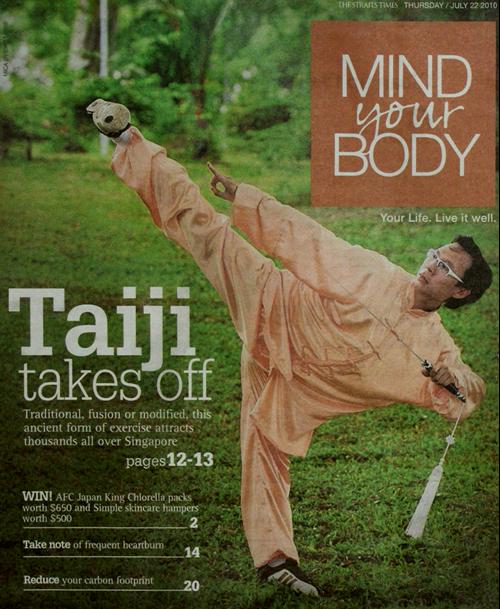 Portfolio
Corporate clients
Dowell SchIumberger Int Inc(Spore)
Four Seasons Hotel
French Association
IRAS Active Day Tai Chi Clinic
PALO Singapore Pte Ltd
Singapore Police Force
The Pinnacle Lifestyle Management Pte Ltd
Times Publishing Ltd
Singapore Police Force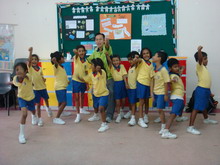 Primary Schools
Teck Ghee Primary
Teck Whye Primary
White Sands Primary
Secondary Schools
Junyuan Secondary
Pasir Ris Secondary
Queenstown Secondary
Junior Colleges