Last Updated on 5th Jan 2021
More info >>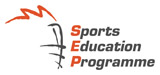 More info >>
Sports Massage Therapy
BMI Calculator
Your Height (in cm):

Your Weight (in kg):

< 18.5 = Underweight
18.5 - 24.9 = Normal
25 - 29.9 = Overweight
> 30 = Obesity
Osteoporosis Self-Assessment Tool
Your Age (min 45):

Your Weight (in kg):

---
PRIVATE TAI CHI COACHING
As we age, our metabolism rate tends to go lower which makes it easier to put on weight, and our modern sedentary lifestyle encourages further weight gain. Resistance training which aims to build up more muscles becomes important, because keeping all other things being equal, the stronger you are, the more power and force your muscles will be able to produce, and the less likely they are to fatigue, and the greater your resistance to injury.
More muscles also increase the body metabolism rates which helps to burn fat faster. Besides regular exercise, the body also needs quality sleep for the body to rest and rejuvenate.
NewAgeTaichi has numerous fitness coaching programmes that encompass complete holistic health & fitness solutions. We strive to help our customers achieve a better quality of life through Tai Chi / Wushu / Kickbox / Muay Thai by planning out customised training programs that are specially catered to meet their individual needs and goals.
Private Coaching with our Tai Chi Masters
How can I benefit from 1-on-1 classes?
Imagine having a fully qualified and experienced Tai Chi professional dedicated to getting you into shape and ensuring that you will enjoy your exercise!
One-on-one sessions are the best way to start a Tai Chi / Wushu / Kickbox / Muay Thai program. They are also recommended for those who have very specific fitness objectives & prefer private sessions with the Coach. A unique program encompassing flexibility, strength, power & endurance training will be developed to meet your individual needs. Our private sessions are designed to provide high quality personal Tai Chi / Wushu / kickbox / Muay Thai classes.
At NewAge, our Tai Chi Masters are all experts & professionals who have all undergone appropriate training to understand the principles of human anatomy, exercise physiology, biomechanics, nutrition and exercise. With our years of coaching experience and systematic way of delivering our instructions, all our sessions are being delivered in a fun, dynamic and interactive way to help you achive your personal exercise goals.
Most importantly, we go beyond planning an exercise training program and providing expert knowledge. We give emotional support by motivating you, provide step by step guidance and sound advise to maximize your exercise workout to help you achieve your full potential in an engaging and safe environment.
What can I expect from private classes?
In a private session,
You get 100% attention and guidance from our highly certified professional coaches
We will monitor your advancement and customise the lesson according to your progress
All our Private Tai Chi classes are conducted in our studio, located within ITE College West, which has full length mirrors and other training facilities to maximise your Tai Chi learning.
The lesson day/time is flexible according to your schedule, where you need not compromise your learning in order to meet a fixed schedule
It's not just an ordinary exercise workout, it's a customised experience just for you!
Is private classes suitable for all fitness level?
Having 100% attention to you is important to you to ensure that you perform the exercises and movement correctly, which is something you will not be able to get this from a book / video or a general class.
Performing the exercises and movement correctly is the key component to success and maintaining a lifelong fitness regime, otherwise you would have wasted your time and effort.
In NewAge, we cater to each individual based on their fitness level, from first time exerciser with low fitness level to professional athletes.
How long is 1 session and how often should I have one?
Our coaches can help to advise a training program schedule which best suits your lifestyle needs, that will help enhance your quality of life.
Is private classes expensive?
NewAge has several training program and package options available to suit various needs. Eventually, it is up to you to decide on the program which is most suitable for your own fitness goals.
However, if you have a preference for group lessons or you have a tight budget and that you do not mind taking your time to learn, then you may want to consider our general group classes.
Where is the private Tai Chi class held?
All our Private Tai Chi classes are conducted in our studio - Evolution Fitness located at ITE College West, in Choa Chu Kang Grove, with Free Parking facilities available. It is an ideal location & condusive environment for private class.
Clients' Testimonial
Read what our existing clients got to say about their learning experience with us - Read more
"Practice does not make perfect, only Correct Practice Does"
Duet Coaching
Duet class are ideal for people of similar fitness levels & who prefer to train with a partner. Like the individual class, a customized training program will be tailored according to the needs of the couple.
Why do some people give up exercise?
There are several factors as to why people who used to exercise give up after a while trying to follow an exercise training regime. These factors often include injuries/illness, lack of time and lack of motivation. Thus, having a fitness buddy mitigates or removes some of these factors that make people lose their motivation to continue exercise. What is more fun than to have a buddy who exercise, get healthy & fit together in the most enjoyable way!
Hang out with active people
A recent study done by the University of Georgia shows that people tend to mimic the behavior of those which they usually hang out with. The study also shows that individual experienced a greater level of self-control when mixed with others with strong self-control. Vice versa, the opposite was also true where individuals showed poor self-control when others around them did. The influence of role modeling was so significant that even when individual simply thought about someone with strong or poor self-control, their behavior will tend to follow suit.
Researchers concluded that good or bad self control is contagious. The bottom line is that if you're serious about engaging in an active, healthy lifestyle, then you should foster friendships with like-minded people and choose a workout partner who shows a strong commitment to achieving the same personal fitness goals as you.
Rates (in SGD) of Private Tai Chi Classes by our
Tai Chi Masters
Private 1-1 Tai Chi class
Trial Class - $150 (1hour)
4 Sessions Package (1 hour) - $130 per session: Total $520
10 Sessions Package (1 hour) - $120 per session: Total $1,200
Duet Private Tai Chi Class
Trial Class - $250 (1hour)
4 Sessions Package (1 hour) - $220 per session: Total $880
10 Sessions Package (1 hour) - $200 per session: Total $2,000
Small Private Group Tai Chi Class (3~5 pax)
Trial Class - $350 (1hour)
4 Sessions Package (1 hour) - $300 per session: Total $1,200
10 Sessions Package (1 hour) - $280 per session: Total $2,800
How do I Register for Private Tai Chi Class with the Masters?
EMAIL
You can send us an Email: yipseekit@newagetaichi.com to let us know how many pax/sessions you are signing up for.
We will contact you shortly for further discussion on your objectives/goal settings and fix the 1st Tai Chi class.
As our Tai Chi Masters are mostly quite busy in the day with conducting classes & courses and not always at the desk, in the event that you did not hear from us, please send us an email after 3 days. We will try our best to reply to you A.S.A.P
SMS
It would be best to send us a SMS instead of calling as we might not be able to ans most of the time during classes.
You may send us an SMS to the following mobile and indicate your name, how many pax/sessions of Private Tai Chi sessions you are signing up. We will reply you A.S.A.P after our classes
MOBILE: 9731 6687 / 9138 4451
Tai Chi Group Class Schedule
Singapore Personal Training
|
Singapore Private Tai Chi
|
Private Tai Chi Chua Chu Kang
|
Singapore Private Tai Chi Teck Whye
|
Private Tai Chi Group Class
|
Tai Chi for Beginners
|
Singapore Premium Tai Chi Studio
|
Singapore Private Tai Chi ITE College West
|
Tai Chi Group Class Monday Evening
|
Tai Chi Group Class Sunday Morning
|
Basic Tai Chi Group Class
|
Tai Chi Personal Training
|