Last Updated on 5th Jan 2021
More info >>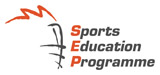 More info >>
Sports Massage Therapy
BMI Calculator
Your Height (in cm):

Your Weight (in kg):

< 18.5 = Underweight
18.5 - 24.9 = Normal
25 - 29.9 = Overweight
> 30 = Obesity
Osteoporosis Self-Assessment Tool
Your Age (min 45):

Your Weight (in kg):

---
Antioxidant Functions Of Vitamins
Jane Tan, Senior Coach of NewAgeTaichi, Copyright 2008
(WORD COUNT: 222)
Various oxidation reactions in the body create substance call free radicals. Free radicals are actually chemical substances that contain a lone, unpaired electron in the outer orbit. The superoxide radical and hydroxyl radical are true free radicals. Two other related substances, referred to as non-radical oxygen species, are hydrogen peroxide and singlet oxygen.
Free radicals are unstable compounds, which possess an unbalance magnetic field that affects molecular structure and chemical reactions in the body and that free radical may be very reactive with body tissues. While oxidation processes are vital to life, certain oxidations may cause cellular damage by oxidation of unsaturated fats in cellular and sub cellular membranes and free radicals may cause such undesirable oxidations.
Halliwell (Halliwell, B, 1996) indicted that free radicals may harm DNA, lipids, protein, and other molecules, and could be involved in the development of cancer, cardiovascular disease, and possibly neurodegenerative disease. Fortunately, while free radicals are formed naturally in the body, body cells produce a number of antioxidant enzymes, such as superoxide dismutase, glutathione peroxidase, and catalase, which help to neutralize free radicals and prevent cellular damage.
In order to function properly, these enzymes which are often referred to as free radical-scavenging enzymes must contain certain nutrients such as copper, zinc, and selenium. Comparable to these enzymes, vitamins E, C and beta-carotene posses antioxidant properties.
Keywords
Antioxidant, vitamins, free radicals, oxidation.
Halliwell, B. (1996) Oxidative stress, nutrition and health: Experimental strategies for optimisation of nutritional antioxidant intake in humans. Free Radical Research 25: 57-74
Marieb, N.E. and H. Katja, (2007) Human Anatomy & Physiology (7th Ed) Pearson Benkamin Cummings
McArdle, W.D. et al., (2007) Exercise Physiology, Energy, Nutrition & Human Performance (6th Ed) Lippincott Williams & Wilkins Baltimore
Williams, H.M., (2007) Nutrition for Health, Fitness, & Sport (8th Ed) McGraw Hill