Last Updated on 5th Jan 2021
More info >>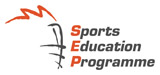 More info >>
Sports Massage Therapy
BMI Calculator
Your Height (in cm):

Your Weight (in kg):

< 18.5 = Underweight
18.5 - 24.9 = Normal
25 - 29.9 = Overweight
> 30 = Obesity
Osteoporosis Self-Assessment Tool
Your Age (min 45):

Your Weight (in kg):

---
Admiralty Secondary School
Kickbox Letter of Testimonial
This is to certify that the following coaches, Yip See Kit, Diana Ng Bee Ching and Jane Tan Bee Choo of NewAgeTaichi Pte Ltd had conducted the Kickboxing for the obese students from Admiralty Secondary School during the period 10th February 2010 – 14th April 2010.
The coaches were well organized and efficient in their coaching and able to instill strong discipline while having fun within the students through their Kickbox class. The students were also very keen to be actively involved in the Kickbox class and looking forward to each session.
The Kickbox program promotes to educate and arouse the students' interest about the importance of exercise and its health benefits. It has also helped them to de-stress through an enjoyable and effective Kickbox workout.
Hau Yao Fong of Sec 4E2 says "The coaches are clear in giving out instructions and time flies when I attend the lesson". Another student, Jerom Lim of Sec 1E4 comments "The coach is approachable, good, and humorous as he always helps those in needs and I am very happy to be enrolled in this class". Regene Leo from Sec 2E4 says "It is fun and helps to strengthen our muscles and burn down calories effectively. It is a great sport and the coaches are very friendly"
Overall, we are pleased with the team of coaches from NewAgeTaichi Pte Ltd for their excellent coaching service. Looking forward to working with them again in future.
Yours Truly
Ms Stephanie Lim
Teacher-in-charge
Fun & Fitness Club
16th April 2010