Last Updated on 5th Jan 2021
More info >>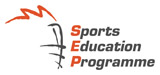 More info >>
Sports Massage Therapy
BMI Calculator
Your Height (in cm):

Your Weight (in kg):

< 18.5 = Underweight
18.5 - 24.9 = Normal
25 - 29.9 = Overweight
> 30 = Obesity
Osteoporosis Self-Assessment Tool
Your Age (min 45):

Your Weight (in kg):

---
Bedok West Primary
Chinese Cultural Connection Wushu Enrichment Testimonial
This is to certify that Coach Yip See Kit and Coach Diana Ng of NewAge Taichi Pte Ltd had conducted the Chinese Cultural Connection program in Wushu Enrichment for the Primary 5 students from Bedok West Primary School.
They were able to arouse and sustain the students' interest and keep them motivated over a period of 10 sessions, from 20th Feb till 17th July 2009. They also had very good rapport with the students which helped them to master the challenging moves of their Wushu routine easily.
The students' feedback and response was very positive and it had been a fun learning enriching experience for them. The Wushu Enrichment Program educates the students about the Chinese culture and instills the concept of discipline and mutual respect for one another. It has also helped them to de-stress in an enjoyable and effective Wushu workout. Looking forward to working with them again in future.
Yours truly,
Ms Windersalam Shyamala Devi
Principle
Bedok West Primary
20th July 2009