Last Updated on 5th Jan 2021
More info >>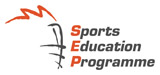 More info >>
Sports Massage Therapy
BMI Calculator
Your Height (in cm):

Your Weight (in kg):

< 18.5 = Underweight
18.5 - 24.9 = Normal
25 - 29.9 = Overweight
> 30 = Obesity
Osteoporosis Self-Assessment Tool
Your Age (min 45):

Your Weight (in kg):

---
CHJI St Nicholas Girls School
Wushu Kickboxing
Photos taken during the Wushu Kickboxing course conducted for a group of 25 secondary 3 students. The girls had much fun during the entire course learning and also delivered the message that Wushu can be both fun & exciting.
Students' Feedback
Very interesting and a rare opportunity for me to take part. Thumbs up :)
- Crystal, Student
I had fun during the wushu program, and it was good exercise :)
- Joy Fu, Student
Wushu Girls in action during the Kickboxing course and demonstration of the routine at the end of the course. The combination of Wushu, Kickboxing, Aerobics and Tai Chi workout offers a complete and holistic fitness mind & body exercise for the participants.