Last Updated on 5th Jan 2021
More info >>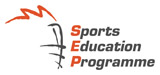 More info >>
Sports Massage Therapy
BMI Calculator
Your Height (in cm):

Your Weight (in kg):

< 18.5 = Underweight
18.5 - 24.9 = Normal
25 - 29.9 = Overweight
> 30 = Obesity
Osteoporosis Self-Assessment Tool
Your Age (min 45):

Your Weight (in kg):

---
24 Styles Tai Chi 二十四式太极拳
The 24 Styles Taichi Quan demonstration with music and command by Coach Yip See Kit, Coach Jane Tan and Diana Ng, embraced under the serene environement, coupled with smooth and rhythmic music, the rhythmic and smooth flowing Taichi movments enables practitioner to experience a total mind over body relaxation. Practicing of this 24 Styles Taichi can help one to correct posture misalignment and also helped in destressing oneself after a day of stressful work.
The movements in the 24 Styles Taichi includes a large variety of different Taichi hand and leg movements. It also includes the more difficult movements such as the "Deng Jiao" and "Chuang Zhang Xia Shi" which requires a combination of fitness components such as balance and stability, flexibility and muscle strength for achieveing the technical requirement. All these fitness components should be developed during the initial phase of the physical preparation.
The 24 Styles Taichi Quan is one of the international Taichi competition routine for the youth and senior category.
这套二十四式太极拳是由葉詩傑教练,陈美珠教练和黄美菁所示范.随着悦耳动听的音乐,加上连贯性的太极动作,使整个套路有如行云流水般,让练习者体会到以意导气,以气导动的境界.练习这套二十四式太极拳.练习这套二十四式太极拳能调整身型,和舒缓一天工作繁忙所带来的压力
这套二十四式太极拳的动作丰富,里头包含了许多太极手法,步法与腿法.其中较难的动作有"左右蹬脚"和"穿掌下势".要把这些动作表现出来,必须在稳定,柔嫩与力度有一定的基础.这套二十四式太极拳也是青少年和乐龄组的国际竞赛套路.