Last Updated on 5th Jan 2021
More info >>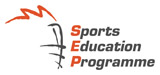 More info >>
Sports Massage Therapy
BMI Calculator
Your Height (in cm):

Your Weight (in kg):

< 18.5 = Underweight
18.5 - 24.9 = Normal
25 - 29.9 = Overweight
> 30 = Obesity
Osteoporosis Self-Assessment Tool
Your Age (min 45):

Your Weight (in kg):

---
CARBOHYDRATE LOADING
Jane Tan, Senior Coach of NewAgeTaichi, Copyright 2009
(WORD COUNT: 299)
The reason as to why the importance of carbohydrate as a fuel for muscular exercise becomes increasingly significant with the increases in the intensity of the exercise is due to the limited amount of carbohydrate stored in the body, where muscle and liver glycogen depletion could be factors that may limit performance capacity in distance events characterized by high levels of energy expenditure for prolonged periods.
Carbohydrate loading, which is also known as glycogen loading and glycogen super compensation, is a dietary technique intended to encourage a significant increase in the glycogen content in both the liver and the muscles so as to delay the onset of fatigue. It is usually used for 3-7 days in preparation for major athletic competitions.
On the whole, carbohydrate loading is mostly suited for those individuals who will uphold high levels of continuous energy expenditure for prolonged periods, such as long-distance runners, swimmers, bicyclists, triathletes, cross-country skiers, and similar athletes. Additionally, athletes who are involved in prolonged stop-and-go activities, such as soccer, basketball, lacrosse, and tournament-play sports like tennis and handball may benefit.
Taking for instance, in a recent study Rica-Sanz and others (Rico-Sanz, J., et al., 1999) concluded that fatigue during soccer-specific performance is correlated to the capacity to use muscle glycogen, which states the importance of glycogen loading. In essence, carbohydrate loading may be useful for athletes involved in events that use muscle glycogen as the main energy source which may lead to a depletion of glycogen in the muscle fibers.
With the above, athletes who compete in sports involving high intensity, short duration energy expenditure will not benefit form carbohydrate loading. Next, bodybuilders have been reported to carbohydrate loading in an effort to appear more muscular owning to increased muscle glycogen levels and associated water retention. (Williams, H. Melvin, 2007).
Keywords
Carbohydrate loading, sports performance, muscle glycogen.
Durstibe, J.L., (2006) Action Plan For High Cholersterol Human Kinetic
Halliwell, B. (1996) Oxidative stress, nutrition and health: Experimental strategies for optimization of nutritional antioxidant intake in humans. Free Radical Research 25 57-74
Howley, E.T. and B.D. Franks, (2003) Health Fitness Instructor's Handbook (4th Ed) Human Kinetics
Lemon, P.W. (1998) Effects of exercise on dietary protein requirements. International Journal of Sports Nutrition
Lukaski, H. (2001) Magnesium, zinc and chromium nutrition and athletic performance. Canadian Journal of Applied Physiology 26 13-22
M.Forgac (1979) Carbohydrate Loading: A Review. Journal of the American Dietetic Association 75 42-45
Marieb, N.E., (2006) Essential of Human Anatomy & Physiology (8th Ed) Pearson Benkamin Cummings San Francisco
Marieb, N.E. and H. Katja, (2007) Human Anatomy & Physiology (7th Ed) Pearson Benkamin Cummings
McArdle, W.D. et al., (2007) Exercise Physiology, Energy, Nutrition & Human Performance (6th Ed) Lippincott Williams & Wilkins Baltimore
Newhouse and Finstad (2000) The effects of magnesium supplementation on exercise performance. Clinical Journal of Sport Medicine 10 195-200
Rico-Sanz, J., et al. (1999) Muscle glycogen degradation during simulation of a fatiguing soccer match in elite soccer players examined noninvasively by 13C-MRS. Medicine & science in Sports & Exercise 31 1587-1593
Stafford-Brown, J. et al., (2003) BTEC National In Sport and Exercise Science Hodder Education London
Vitamins and minerals and the athlete Website (2008) http://www.bupa.co.uk (12th May 2008)
Williams, H.M., (2007) Nutrition for Health, Fitness, & Sport (8th Ed) McGraw Hill