Last Updated on 5th Jan 2021
More info >>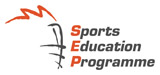 More info >>
Sports Massage Therapy
BMI Calculator
Your Height (in cm):

Your Weight (in kg):

< 18.5 = Underweight
18.5 - 24.9 = Normal
25 - 29.9 = Overweight
> 30 = Obesity
Osteoporosis Self-Assessment Tool
Your Age (min 45):

Your Weight (in kg):

---
Dao Yin Shu
"Dao Yin Shu" is the exercising of the mind and body together with the breathing control and refinement of the body posture.
Using the human body immune system as reference, and applying the traditional Chinese medicine theory, the five elements theory, meridian points and modern medicine theory as guiding principle, it combines breathing technique, cultivating of the mind and body, exercising of the whole body into one complete exercise routine.
This exercise routine has the health benefits of developing a healthy body to all participants of all ages.
Movement Names
调息吐纳 – Tiao Xi Tu Na

顺水推舟 – Shun Shui Tui Zhou

肩担日月 – Jian Dan Ri Yue

鹏鸟展翅 – Peng Niao Zhan Chi

力搬磐石 – Li Ban Pan Shi

推窗望月 – Tui Chuang Wang Yue

迎风掸尘 – Ying Feng Dan Chen

老翁拂髯 – Lao Weng Fu Ran