Last Updated on 5th Jan 2021
More info >>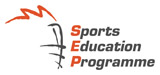 More info >>
Sports Massage Therapy
BMI Calculator
Your Height (in cm):

Your Weight (in kg):

< 18.5 = Underweight
18.5 - 24.9 = Normal
25 - 29.9 = Overweight
> 30 = Obesity
Osteoporosis Self-Assessment Tool
Your Age (min 45):

Your Weight (in kg):

---
32 Styles Tai Chi 三十二式太极拳
The 32 Styles Taichi Quan demonstration by Coach Yip See Kit, embraced under the natural environement, blending in with the smooth and relaxing music, provide practitioner with a holistic mind over body sensation.
The 32 Styles Taichi is a level 4 Taichi routine, which is specially developed for inter-mediate Taichi practioners who want to further upgrade their Taichi skills. It is a progression from the 24 Taichi routine .
Practicing of this 32 Styles Taichi can help one to further consolidate their Taichi foundations, especially in their skill development.
As can be seen from the video demonstration, the smoothness and continuous movements is the result of the combination of body kinethestic & mindful awareness which brings together a holistic well-being and that is why so many people are enchanted by the beauty & benefits of Taichi Quan.