Last Updated on 5th Jan 2021
More info >>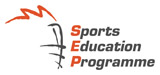 More info >>
Sports Massage Therapy
BMI Calculator
Your Height (in cm):

Your Weight (in kg):

< 18.5 = Underweight
18.5 - 24.9 = Normal
25 - 29.9 = Overweight
> 30 = Obesity
Osteoporosis Self-Assessment Tool
Your Age (min 45):

Your Weight (in kg):

---
Nippon Paint(S) CO Pte Ltd
Nippon Paint Wushu Fitness Workout
We write to show our appreciation to Yip See Kit of NewAgeTaichi Pte Ltd who had conducted the Wushu Fitness Class for during our Keep-Fit Friday class with over 100 staff in attendance on 23rd April 2010
The morning Wushu Fitness class was invigorating and filled with energy. Coach Yip had good rapport with the staff and was able to get the staff enthusiastic with combined shouts as they delivered their movements. This promotes strong team bonding.
We felt that the entire Wushu workout was well organized and wisely planned, and that the moves were made easy-to-follow for beginners but yet physically-challenging enough to achieve great workout intensity. It has also demonstrated that Wushu can be be suitable for people of all ages and has great exercise benefits. Our staffs have given good feedbacks that they enjoyed the Wushu Fitness session.
Once again, we would like to thank NewAgeTaichi Pte Ltd and Coach Yip See Kit for their dedicated service. We look forward to having another great workout with them again in the near future.
Rita Chua,
Manager,
Human Resource & Administration
26th April 2010