Last Updated on 5th Jan 2021
More info >>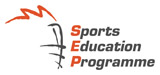 More info >>
Sports Massage Therapy
BMI Calculator
Your Height (in cm):

Your Weight (in kg):

< 18.5 = Underweight
18.5 - 24.9 = Normal
25 - 29.9 = Overweight
> 30 = Obesity
Osteoporosis Self-Assessment Tool
Your Age (min 45):

Your Weight (in kg):

---
2011 NewAge Kick Start Workout Guide
Yip See Kit, Senior Coach of NewAgeTaichi, Copyright 2011
(WORD COUNT: 511)
Are you ready to get fit and fabulous for the New Year? Perhaps you plan to knock in 2011 with a new resolution to quit smoking, lose weight, exercise more, improved on your posture alignment. And maybe these resolutions do sound familiar to you, just like the ones you made a year ago!
Are you sourcing for a workout program that is safe, effective, and also reliable? Most importantly, it is one that you will stick to? The following 8 exercises demonstrated by the Coaches at NewAge is designed for the beginner in mind to kick start their fitness workout, but can also be implemented by the more advanced fitness enthusiast to supplement any exercise program which they are doing.
The 8 simple exercises are designed to be performed anytime, anywhere without any use of equipment. When done properly, these exercises will help you develop a stable core along with strength and mobility in the hips together when combined with a 10 minutes brisk walk for warm up, followed by a 5 to 10 minutes cool down stretching exercise at the end of the workout.
The workout is a great beginner level program; cater for those who are relatively new to exercise. It can also be used as an effective dynamic warm-up for the more advanced individual.
These exercises will help you develop total body strength, improve cardiovascular endurance, gain muscular definition for body toning, enhance quality of health and increase vital energy. What better way to start the New Year!
Join the Workout!
For professional guidance in your exercise program, engage any of our certified Coach from NewAge and we will teach you the proper execution techniques and customizes different exercise program based on your goals. Before initiating any fitness program, it is always advisable to seek medical clearance and ask for advice and to address any questions or concerns. All the exercises presented on this website are meant for suggestion only and should not be substituted for any form of medical diagnosis or treatment. Participants are at your own risk and should always seek to listen to your own body and stop if you feel giddiness or experience shortness of breath.