Last Updated on 5th Jan 2021
More info >>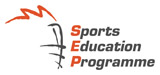 More info >>
Sports Massage Therapy
BMI Calculator
Your Height (in cm):

Your Weight (in kg):

< 18.5 = Underweight
18.5 - 24.9 = Normal
25 - 29.9 = Overweight
> 30 = Obesity
Osteoporosis Self-Assessment Tool
Your Age (min 45):

Your Weight (in kg):

---
Immigration & Checkpoints Authority
ICA Tai Chi Clinic Letter of Appreciation
Conducted 29th April 2008
We would like to thank you Coach Diana and Coach Yip for helping to conduct a Tai Chi Clinic for our officers.
Your specially designed Tai Chi routine was simple and easy to learn. This will, hopefully, help to spark off our officers' interest to learn and practice Tai Chi in their daily lives. The feedbacks from participants were very positive and that they truly enjoyed the clinic. This is in no small amount due to your excellent coaching.
Thank you and we, too, hope that there will be opportunities in the future to work together again.
Thank You
With Regards,
Dennis Chua
Snr Ops Development Executive,
Ops Development Branch, Immigration & Checkpoints Authority