Last Updated on 5th Jan 2021
More info >>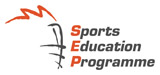 More info >>
Sports Massage Therapy
BMI Calculator
Your Height (in cm):

Your Weight (in kg):

< 18.5 = Underweight
18.5 - 24.9 = Normal
25 - 29.9 = Overweight
> 30 = Obesity
Osteoporosis Self-Assessment Tool
Your Age (min 45):

Your Weight (in kg):

---
Yio Chu Kang Taichi Nite '06 太极拳团体表演
Zixuan - Freeform Taichi Quan Group performance during 2006 Yio Chu Kang Taichi Nite. Performed by Coach Yip See Kit, Coach Jane Tan, Coach Choo Yoke Leng and Diana Ng. This freeform Taichi combines the essence of 42 Taichi Quan International Competition Routine, Chen Style Taichi, Sun Style Taichi, Dao Yin Shu and Push Hands.
The unique and characteristic design of this group formation combines the different styles of Taichi together. The whole performance flow along rhythmically with the beautiful and enchanting music so well, that the audience also were being enchanted by the performance.
The whole team formation routine is designed by Coach Tan Sear Enyu and music edited by Coach Yip See Kit.
2006 年杨厝港太极观摩会,太极拳自选团体表演.由葉詩傑教练,陈美珠教练,周玉莲教练和黄美菁所呈现.此套路内容丰综,合了四十二式太拳极拳竞赛套路,陈式太极拳,孙式太极拳,推手,导引术各内家拳的风格特点
此套路布局独特新鲜,充分地把各家太极拳给融会贯通.表演者的动作随着那优美悦耳动听的音乐飘着,把台下的观众看得个个都陶醉在其中.
这套的套路布局是由陈嗣样教练所编排,音乐由葉詩傑教练所设计.