Last Updated on 5th Jan 2021
More info >>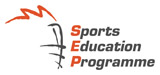 More info >>
Sports Massage Therapy
BMI Calculator
Your Height (in cm):

Your Weight (in kg):

< 18.5 = Underweight
18.5 - 24.9 = Normal
25 - 29.9 = Overweight
> 30 = Obesity
Osteoporosis Self-Assessment Tool
Your Age (min 45):

Your Weight (in kg):

---
Bowen Secondary
ACES Day Wushu Mass Workout Testimonial
I would like to take this opportunity to thank Coach Yip See Kit, Coach Jane Tan, and Coach Diana Ng of NewAgeTaichi Pte Ltd who conducted the Wushu Dance Mass Workout for the whole school on 29th August 2008.
They were able to excite the students with their unique, creative and rhythmic Wushu Dance Movement specially choreograph Bowen Secondary which keeps the students motivated in a fun filled environment. They also had good rapport with the students which helped them to following the challenging moves of their Wushu Dance routine easily.
The Wushu Idol contest made the entire Wushu Dance Workout Session interactive and was well received by the participants. On the whole, the programme had been fun and enriching experience for our students.
Coach Jane shared the importance of having good breathing technique and by adopting good posture, they brought forth better health. Her explanation on how to achieve good postural alignment using the simple yet effective Tai Chi movements is simple - which is helpful for many of my female employees (who are beginners) to understand and adopt.
Thank you once again for your valuable service
Yours Truly,
Mr Low Wee Boon,
PE & CCA (Internal)
25th October 2008