Last Updated on 5th Jan 2021
More info >>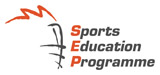 More info >>
Sports Massage Therapy
BMI Calculator
Your Height (in cm):

Your Weight (in kg):

< 18.5 = Underweight
18.5 - 24.9 = Normal
25 - 29.9 = Overweight
> 30 = Obesity
Osteoporosis Self-Assessment Tool
Your Age (min 45):

Your Weight (in kg):

---
Australian International School
Tai Chi for Kids Letter of Testimonial
This is to certify that Coach Yip See Kit of NewAge Tai Chi Pte Ltd conducted two sessions of Tai Chi with our Year 4 students.
The students found the sessions highly engaging. Even though they were inexperienced, under Coach Yip's careful guidance, the students gained an insight into some of the basic movements. Coach Yip demonstrated each movement through a story, making the learning fun and easy. The students enjoyed practising the moves, especially the movements of the "Furious Five".
We look forward to having Coach Yip and his company working with our students in the future.
Yours in Sport,
Adrian Nalletamby
Primary Physical Education
Australian International School