Last Updated on 5th Jan 2021
More info >>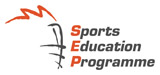 More info >>
Sports Massage Therapy
BMI Calculator
Your Height (in cm):

Your Weight (in kg):

< 18.5 = Underweight
18.5 - 24.9 = Normal
25 - 29.9 = Overweight
> 30 = Obesity
Osteoporosis Self-Assessment Tool
Your Age (min 45):

Your Weight (in kg):

---
Tai Chi for Osteoporosis
Osteoporosis is a common bone disease characterized by poor bone quality and quantity, resulting in weakened bones which increases the risk of fractures.
Tai chi is an increasingly popular because it is enjoyable and beneficial for health. Suitable exercise is an important part of the treatment for people with osteoporosis.
The Tai Chi for Osteoporosis program is created by Dr Paul Lam, a family physician in Sydney, Australia with a team of medical & Tai Chi experts.
It works by slowing down bone loss, improved balance, reducing falls, and improving quality of life. A specially designed Tai Chi program has advantages in terms of safety and efficacy.
There are many ways that Tai Chi works well for people with osteoporosis and other conditions. Listed below are the important factors supported by medical studies.
Bone Loss
An excellent study showed Tai Chi slowed down the loss of bone mineral density approximately three fold. Another study indicated that people who practice Tai Chi regularly have higher bone mineral density and better flexibility, muscle strength and balance.
Fall Prevention
Many studies have shown that Tai Chi reduces falls. This is especially important because when people with osteoporosis fall they are more likely to sustain a fracture.
A fracture can be a very serious problem; for example hip fractures have a mortality rate of approximately 50%. It also seriously affects your quality of life. Tai Chi has also been shown to improve balance and strength so even if you fall, your have a lesser chance of serious injury.
Movement Names
起式 – Qi Shi
开合手 – Kai He Shou
云手(左) – Yun Shou
搂膝拗步 – Lou Xi Ao Bu
蹬脚 – Deng Jiao
倒倦肱 – Dao Juan Gong
云手(右) - Yun Shou
收势 – Shou Shi