Last Updated on 11th Nov 2022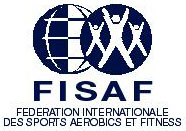 More info >>
More info >>
Sports Massage Therapy
BMI Calculator
Your Height (in cm):

Your Weight (in kg):

< 18.5 = Underweight
18.5 - 24.9 = Normal
25 - 29.9 = Overweight
> 30 = Obesity
Osteoporosis Self-Assessment Tool
Your Age (min 45):

Your Weight (in kg):

---

Home |Mind & Body | Strength and Cardio |Group Class Schedule
Frequently Ask Questions
SINGAPORE PREMIUM FITNESS STUDIO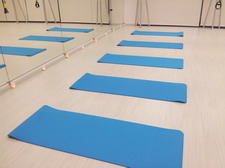 Evolution Fitness is a boutique studio under the Umbrella of NewAgeTaichi, where our visionary is to introduce a wider variety of different group exercises for people with different needs and goals. It does not matter when you start; it matters to us when you start your exercise journey with us!
All of our group classes have 1 thing in common, they have YOU in mind and it's YOU that matters cause at the end of the day, we want YOU to feel fitter, happier, better, more energetic and positively charged.
In Evolution Fitness, we always keep in mind that there will be no S_CCESS without 'U'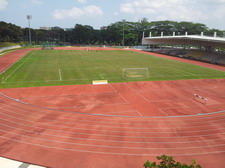 Running Track
Evolution Fitness is a premium fitness club without premium prices. Our location combines the practical and hassle-free training equipment, group classes, and amenities with a friendly and conducive environment with supportive staff. Free parking is available with more than 500 parking lots plus we have a full running track for those who love running.
Money should not be an obstacle when it comes to improving and enhancing your health. Just imagine the amount of medical bills you could save with a stronger and healthier body cannot be measured.
At Evolution Fitness, we truly understand that every day there are many things around you, competing for your time and money, and physical fitness is not always at the top of your list. Hence, Evolution Fitness's goal is to be a one stop health and wellness fitness center where we help to manage your health so you can enjoy what you want to do. At Evolution Fitness, you can be yourself while improving your health, increasing your energy, and having fun, based on your budget and according to your schedule.
Our services and amenities are designed with you in mind. From our mind and body group classes (Chi Fitness, Tai Chi, Pilates, Yoga) to functional strength & cardio classes such as Cardio Blast, Kettlebell, TRX Suspension Training, Tabata, H.I.I.T Bootcamp, Muay Thai to the fun & energetic dance fitness, KpopX Fitness, Zumba Fitness & Bokwa Fitness and also the more therapeutic & self-healing classes such as Prescriptive Stretching & Myofascial Treatment. We have your comfort, goals, and reality in mind.
Here at Evolution Fitness, we are devoted to creating an unique exercise experience for all our members where we know all of them by name, when they are going away for a trip or the last time they had an injury. We keep track of their individual progresses and cater to each of their goals.
"We Give You What You Needs so that You can so What You Want"
#02-07 (S)688 236
Tel:9138 4451 / 9731 6687
For Group Class enquiry,
Email: enquiry@evolutionfitness.asia
Fitness Singapore
|
Choa Chu Kang Fitness Center
|
Group Class Studio Singapore
|
Group Classes ITE College West
|
Weight Loss Program Singapore
|
Singapore Premium Fitness Studio
|
Studio for Rental Singapore
|
Personal Training Singapore
|
Nutritional Medicine Singapore
|
Myofascial Treatment Singapore
|
Myofascial Treatment Chua Chu Kang
|
Aerial Yoga Singapore
|
Aerial Yoga Chua Chu Kang
|
Aerial Yoga Teachers Training Course Singapore
|
Chair Yoga Singapore
|
Chair Yoga Chua Chu Kang
|
Restorative Yoga Singapore
|
Restorative Yoga Chua Chu Kang
|
Yoga for weight loss Singapore
|
Yoga for weight loss Chua Chu kang Teck Whye
|
Pilates for weight loss Singapore
|
Pilates Chua Chu Kang