Last Updated on 2nd Jan 2023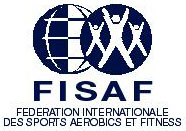 More info >>
More info >>
Sports Massage Therapy
BMI Calculator
Your Height (in cm):

Your Weight (in kg):

< 18.5 = Underweight
18.5 - 24.9 = Normal
25 - 29.9 = Overweight
> 30 = Obesity
Osteoporosis Self-Assessment Tool
Your Age (min 45):

Your Weight (in kg):

---
16 Style Tai Chi Sword
十六式太极剑
The 16 Tai Chi sword is the level 3 standard Tai Chi routine. It is based on Yang Style Tai Chi and is very useful for Tai Chi beginners who have just started weaponary training.
The movements and footwork are easy to follow and learn and also lay a strong foundation in the learning of inter-mediate and more advance Tai Chi sword routines.
Movement Names
起式 – Qi Shi
并步点剑 – Bing Bu Dian Jian
撤步反击 – Che Bu Fan Ji
进步平刺 – Jin Bu Ping Ci
向右平带 – Xiang You Ping Dai
向左平带 – Xiang Zuo Ping Dai
独立上刺 - Du Li Shang Ci
转身弓步劈剑 - Zhuan Shen Pi Jian
虚步回抽 – Xu Bu Hui Chou
并步平刺 – Bing Bu Ping Ci
右弓步拦剑 – You Gong Bu Lan Jian
左弓步拦剑 – Zuo Gong Bu Lan Jian
进步反刺 – Jin Bu Fan Ci
上步挂劈 – Shang Bu Gua Pi
丁步回抽 – Ding Bu Hui Chou
旋转平抹 – Xuan Zhuan Ping Mo
弓步直刺 – Gong Bu Zhi Ci
收势 – Shou Shi