Last Updated on 2nd Jan 2023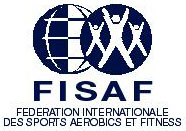 More info >>
More info >>
Sports Massage Therapy
BMI Calculator
Your Height (in cm):

Your Weight (in kg):

< 18.5 = Underweight
18.5 - 24.9 = Normal
25 - 29.9 = Overweight
> 30 = Obesity
Osteoporosis Self-Assessment Tool
Your Age (min 45):

Your Weight (in kg):

---
武当三丰太极剑
剑,素有"百兵之君"的美称,更有"古之圣品也"的美誉。剑能得到如此多的称赞,是和剑自身的特性分不开的。剑属于短兵器,因此携带方便且能快速出击,而宝剑佩戴起来也使人显得更加英武神采。
故历朝王公帝侯,文士侠客,商贾庶民,莫不以持之为荣。剑与艺,自古常纵横沙场,称霸武林,立身立国,行仁仗义,故流传至今,仍为世人喜爱,亦以其光荣历史,深植人心,斯可历传不衰。
"武当三丰太极剑"以劈、刺、点、崩、撩、带、抹、拦、击、挂、托、穿、抽等剑法组成,其特点为剑法清澈,动作柔缓;节奏平和,柔漫舒展;身神剑合,气势饱满。
TaiJi Jian (TaiJi Sword) is the only slow, soft style weapon form within the Wudang San Feng Lineage. The sword has always held a special place in Wudang and in Daoism as a whole. The Wudang sword is legendary and perfectly represents the balance and precision of a Daoist scholar and martial artist. The double edged blade is a weapon meant for very delicate and deliberate movements. Techniques are meant to disable to opponent by striking weak points of the hand, neck, side, inner thigh, and under the arm. Although the movements are tempered in combative application the TaiJi Sword form (with 64 postures) is a moving meditation through all of the principles of a TaiJi practice.
The sword is always looked at as an extension of the practitioners own body. Wudang sword is just so, with the added element of the sword be also a extension of one own intention. The movements are coordinated as one complete practice. Movements that yield and retreat, at precise moments, alternate into advancing and overcoming. Posture in TaiJi Sword is a dance between offensive and defensive postures. Often one moment will easily transition into the next.
动作名称
上步含剑 – Shang Bu Han Jian
仙人指路 – Xian Ren Zhi Lu
三环套月 – San Huan Tao Yue
大魁星式 – Da Kui Xing Shi
燕子抄水 – Yan Zi Chao Shui
左右拦扫 – Zuo You Lan Sao
童子提炉 – Tong Zi Ti Lu
黄蜂入洞 – Huang Feng Ru Dong
灵猫扑鼠 – Ling Mao Pu Shu
蜻蜓点水 – Qing Ting Dian Shui
金蛇盘柳 – Jin She Pan Liu
燕子入巢 –Yan Zi Ru Chao
大鹏展翅 – Da Peng Zhan Chi
右旋风式 – You Xuan Feng Shi
小魁星式 – Xiao Kui Xing Shi
左旋风式 – Zuo Xuan Feng Shi
鱼翁钩鱼 – Yu Weng Gou Yu
拨草寻蛇 – Bo Cao Xun She
怀中抱月 – Huai Zhong Bao Yue
宿鸟投林 – Su Niao Tou Lin
乌龙摆尾 – Wu Long Bai Wei
青龙出水 – Qing Long Chu Shui
风卷荷叶 – Feng Juan He Ye
狮子摇头 – Shi Zi Yao Tou
虎抱头 – Hu Bao Tou
野马跳涧 – Ye Ma Tiao Jian
翻身勒马 – Fan Shen Le Ma
指南金针 – Zhi Nan Jin Zhen
迎风弹尘 – Ying Feng Dan Chen
顺水推舟 – Shun Shui Tui Zhou
流星赶月 – Liu Xing Gan Yue
天马行空 – Tian Ma Xing Kong
踏雪寻梅 – Ta Xue Xun Mei
金花落地 – Jin Hua Luo Di
挑帘式 – Tiao Lian Shi
左右车轮剑 – Zuo You Che Lun Jian
燕子衔泥 – Yan Zi Xian Ni
野马分鬃 – Ye Ma Fen Zong
莺飞满天 – Ying Fei Man Tian
游龙戏水 – You Long Xi Shui
海底捞针 – Hai Di Lao Zhen
披身伏虎 – Pi Shen Fu Hu
夜叉探海 – Ye Cha Tan Hai
犀牛往月 – Xi Niu Wang Yue
射雁式 – She Yan Shi
青龙探爪 – Qing Long Tan Zhua
巧合太极 – Qiao He Tai Ji
凤凰双展翅 – Feng Huang Shuang Zhan Chi
斜飞式 – Xie Fei Shi
白鹤亮翅 – Bai He Liang Chi
左右跨拦 – Zuo You Kua Lan
仙人画图 – Xian Ren Hua Tu
白猿献果 – Bai Yuan Xian Guo
左右落花 – Zuo You Luo Hua
玉女穿梭 – Yu Nu Chuan Suo
白虎搅尾 – Bai Hu Jiao Wei
鱼跃龙门 – Yu Yue Long Men
乌龙绞柱 – Wu Long Jiao Zhu
玉女探花 – Yu Nu Tan Hua
顺风扫叶 – Shun Feng Sao Ye
风扫梅花 – Feng Sao Mei Hua
力截金石 – Li Jie Jin Shi
巧女缝针 – Qiao Nu Feng Zhen
白云罩顶 – Bai Yun Zhao Din
并步收式 – Bing Bu Shou Shi