Last Updated on 5th Jan 2021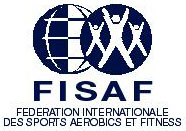 More info >>
More info >>
Sports Massage Therapy
BMI Calculator
Your Height (in cm):

Your Weight (in kg):

< 18.5 = Underweight
18.5 - 24.9 = Normal
25 - 29.9 = Overweight
> 30 = Obesity
Osteoporosis Self-Assessment Tool
Your Age (min 45):

Your Weight (in kg):

---
Channel News Asia - The Medical Touch
Channel NewsAsia - The Medical Touch Series which discussed about bone health and osteoporosis. Coach Yip See Kit was interviewed to share on the insight of using Tai Chi as the complementary therapy for osteoporosis.
Coach Yip discussed on the benefits of Tai Chi as a weight bearing exercises and also on the importance of adopting correct postural alignment both in Tai Chi practices and daily activities.
Tai Chi provides a good form of weight bearing exercise, since it emphasizes a lot on the weight transfer of the body natural weight. In Tai Chi, you perform a series of slow, rhythmic and graceful controlled body movements while your body remains erect and anatomically aligned.