Last Updated on 2nd Jan 2023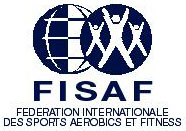 More info >>
More info >>
Sports Massage Therapy
BMI Calculator
Your Height (in cm):

Your Weight (in kg):

< 18.5 = Underweight
18.5 - 24.9 = Normal
25 - 29.9 = Overweight
> 30 = Obesity
Osteoporosis Self-Assessment Tool
Your Age (min 45):

Your Weight (in kg):

---
Wu Bu Quan 五步拳
The Wu Bu Quan - 五步拳 performened by Coach Yip See Kit is the fundamental Wushu routine for beginners. The Chang Quan - 长拳 movements forms the basis in this Wu Bu Quan - 五步拳 routine.
Although it is a very short routine, perfection of this Wu Bu Quan - 五步拳 is not easy. Physical fitness component such as flexibility, agility, power, speed and balance has to be developed during the physical preparation phase in order to fully execute the technical requirements of the Wu Bu Quan - 五步拳. To further increase the difficulty for this routine, it is practice being blindfold, where balance and sensory becomes an important part of the training.