Last Updated on 2nd Jan 2023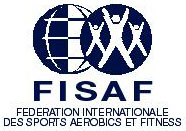 More info >>
More info >>
Sports Massage Therapy
BMI Calculator
Your Height (in cm):

Your Weight (in kg):

< 18.5 = Underweight
18.5 - 24.9 = Normal
25 - 29.9 = Overweight
> 30 = Obesity
Osteoporosis Self-Assessment Tool
Your Age (min 45):

Your Weight (in kg):

---
Coaching Programmes
Private Group Classes at Evolution Fitness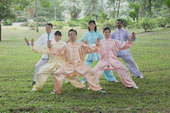 Private Group Classes available at Evolution Fitness Studio
Small group classes are a good way to kick start your Tai Chi learning with us if you are not sure whether you would prefer a private class. Getting your friends and family into joining Tai Chi may be just what you need to take your training to the next level.
Working out with a friend is nothing new but it's a tried and proven way to help you stay on track of your training schedule. Knowing that someone is expecting you to turn up for a Tai Chi or Wushu class keeps you accountable and that itself may be sufficient to get you out of the house. Most people simply have more fun when exercising with a buddy where they enjoy a friendly visit while working up a good sweat.
Our group classes are kept small (6~10 pax) so that each students will gain optimal attention from our coaches.
Classes will commence with a minimal number of 6 participants and the pace of learning is much dependent on the overall group learning pace. Thus, participants will be able to learn based on their own learning capacitiy and still enjoy Tai Chi as a relax yet effective workout.
All our Private Tai Chi classes are conducted in our studio, Evolution Fitness Studio, located inside ITE College West, which has full length mirrors and other training facilities to maximise your Tai Chi learning.
The small group Tai Chi class is one of the most enjoyable and effective ways to get fit and healthy where you will get to meet peers sharing the same goals & objectives as you!
Most sports injuries are preventable. You have to condition your body to meet the demands of your chosen sport and give it time to adapt to the rigours of training.
"Get yourself Fit to play, instead of playing to get Fit"