Last Updated on 5th Jan 2021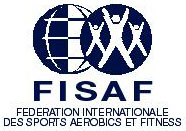 More info >>
More info >>
Sports Massage Therapy
BMI Calculator
Your Height (in cm):

Your Weight (in kg):

< 18.5 = Underweight
18.5 - 24.9 = Normal
25 - 29.9 = Overweight
> 30 = Obesity
Osteoporosis Self-Assessment Tool
Your Age (min 45):

Your Weight (in kg):

---
Services
Established in 2006, Newagetaichi has since grown to offer a multitude of services to assist our clients and customers in maintaining a healthy lifestyle.
In addition to our fundamental services of tai chi training and physical education, we also offer other services such as fitness consultation, health assessment, educational talks as well as assistance with setting up your personal gym.
Newagetaichi is also proud to be affliated with several notable health product and service vendors.
Tai Chi
Health & Fitness
Health & Fitness Consultation
Fitness Component Training
Fitness Assessment
Biomechanic Evaluation
Seminars & Lectures
Education Talks
Nutrition Advice
Gym Setup
Kids Development
Fun-De-Laxing Tai Chi Sports Play
Fun-De-Laxing Wushu Sports Play
Fundamental Skills Development
Adulthood
Strength & Conditioning
Resistance Training
Mental Skills Training
Core Stability Training
Muscle Toning
Posture Alignment & Correction
Lifelong Learning
For more information and details, please contact us