Last Updated on 5th Jan 2021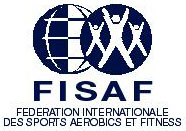 More info >>
More info >>
Sports Massage Therapy
BMI Calculator
Your Height (in cm):

Your Weight (in kg):

< 18.5 = Underweight
18.5 - 24.9 = Normal
25 - 29.9 = Overweight
> 30 = Obesity
Osteoporosis Self-Assessment Tool
Your Age (min 45):

Your Weight (in kg):

---

Home |Mind & Body | Strength and Cardio |Group Class Schedule
Frequently Ask Questions
EVOLUTION PILATES
Learn how at Evolution Fitness, which provides a conducive environment for your workouts - great for women who are generally fit and without medical or health issues - in order to take care of your overall well-being.
Pilates introduce you to proper breathing techniques, correct spinal and pelvic alignment, as well as strengthening the deepest abdominal muscles to achieve flat abs and a strong back.
The first focus is on helping you to engage the core muscles, which is important for better posture, and a tighter abdomen. The second uses exercise equipment such as the elastic bands, Pilates Magic Circles, Pilates Ball, Pilates Towel, Gliding Disc, to add resistance and variety for a more challenging workout.
In Evolution Fitness, our Pilates family have many different group of participants attending. Some came with friends, some came as Mother & Daughter, some came as a couple and also some came alone but soon make very good friends. They all have 1 thing in common, to be more healthy, fitter and having a stronger core that will benefits them. We are happy to share that the Pilates family is growing slowly, but strongly and each participants have make great progress as compared when they first joined.
Joseph H. Pilates said, "In 10 sessions, you will feel the difference. In 20, you will see the difference. And in 30, you'll be on your way to having a whole new body."
We looks forward to having you coming for our Pilates classes, join us in a fitness journey that is fulfilling, fun and beneficial in our premium fitness studio.
Monday Monrning (Fitball): 9am - 10am (STARTED, On-Going)
Tuesday Evening: 7.30pm - 8.30pm (STARTED, On-Going)
Wednesday Morning: 9am - 10am (STARTED, On-Going)
Thursday Evening: 9pm - 10pm (STARTED, On-Going)
Saturday Afternoon: 5.30pm - 6.30pm (STARTED, On-Going)
Course Fee: $140 for every 8 weeks (NO MAKE UP), class will start with minimum 8 Pax
Walk In: $25
All participants are required to purchase a pair of ToeSox at $25 for the Pilate class.


All Group Classes are Conducted at Evolution Fitness
1 Choa Chu Kang Grove, ITE College West, Blk 1,
#02-07 (S)688 236
Tel: 9731 6687/ 9138 4451
For Group Class enquiry,
Email: enquiry@evolutionfitness.asia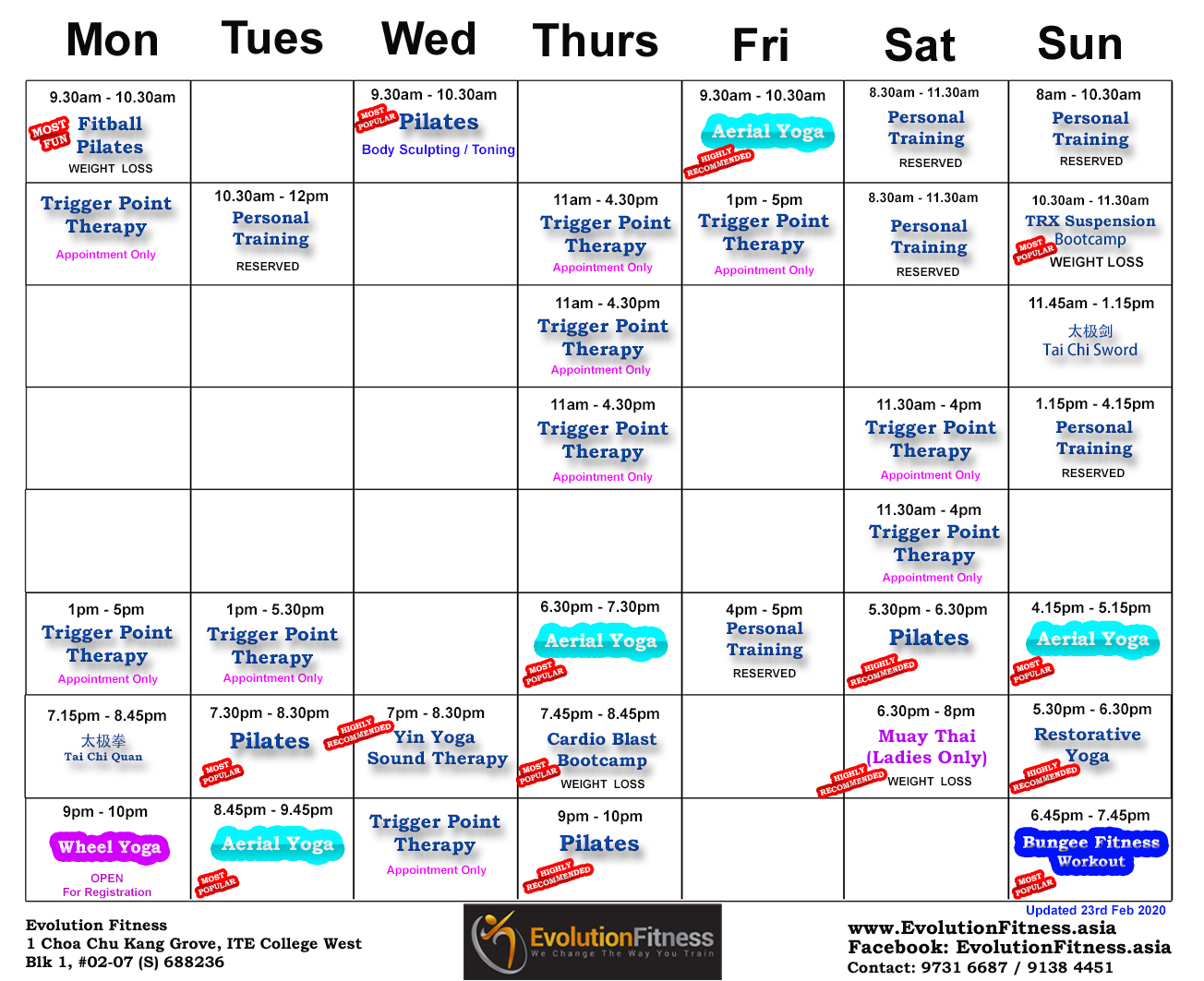 Full Group Class Schedule
Pilates Singapore
|
Pilates Group Class
|
Pilates Classes Chua Chu Kang
|
Towel Pilates Group Class
|
Singapore Pilates Group Class
|
Pilates Private Class
|
Corporate Pilates Group Class
|
Pilates Magic Circle
|
Pilates Studio Chua Chu Kang
|
Pilates Studio Teck Whye
|
Pilates Studio ITE College West
|
Singapore Pilates Floor Works
|
Pilates Studio near Bukit Panjang
|
Pilates Studio near Bukit Batok
|
Pilates Studio near Bukit Timah
|
Pilates Classes Tuesday Evening
|
Pilates Classes Thursday Evening
|
Pilates Classes Saturday Afternoon
|
Pilates for Healthy Back
|
Pilates for Strong Core