Last Updated on 2nd Jan 2023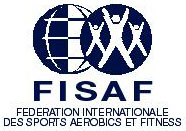 More info >>
More info >>
Sports Massage Therapy
BMI Calculator
Your Height (in cm):

Your Weight (in kg):

< 18.5 = Underweight
18.5 - 24.9 = Normal
25 - 29.9 = Overweight
> 30 = Obesity
Osteoporosis Self-Assessment Tool
Your Age (min 45):

Your Weight (in kg):

---
Global Indian International School
Tai Chi As Extra Circular Activities Letter of Acknowledgement
This is to certify that Coach Yip See Kit & Coach Diana Ng of NewAgeTaichi Pte Ltd, Singapore have been conducting Tai Chi classes as part of Extra Circular Activities at Global Indian International School, East Coast Campus, Singapore since April 2008.
The coaches have been able to create interest in students and have made it a fun learning activity for them. Since this is a slow meditative physical exercise designed for relaxation and good health it has benefitted our school children. They had a good rapport with students and the feedback has been positive.
Yours Sincerely,
Dr. Anju Aditya
Principal
Global Indian International School, East Coast Campus