Last Updated on 5th Jan 2021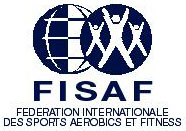 More info >>
More info >>
Sports Massage Therapy
BMI Calculator
Your Height (in cm):

Your Weight (in kg):

< 18.5 = Underweight
18.5 - 24.9 = Normal
25 - 29.9 = Overweight
> 30 = Obesity
Osteoporosis Self-Assessment Tool
Your Age (min 45):

Your Weight (in kg):

---
武当太极拳108式
武当太极拳108式是武当山修炼丹道的动功功法之一,既可舒筋活脉、祛病延年,又能自卫防身,千百年来一脉相传,直至近代才从武当道内传至民间,保持了古朴的风格, 深受武术爱好者的推崇。   练习此拳轻松自在,在有意无意之中会增长功夫,动中求静,元气流畅,内外兼修,形神一体,立身中立,有蓄有发,以道为体,柔弱为用,是上乘武功技法。   经过历代修行人的实践证实,武当太极拳108式的功效在于弥补先天不足,而补益后天的亏损。经常练习太极拳能够舒缓压力,调整机体,使人体的生理、心理、情感和精神达到平衡,使周身放松,心境平和。     同时,还能有效的减轻失眠症,关节炎,风湿病,贫血,糖尿病,脂肪肝,便秘,慢性消化不良,精神倦怠,精神紧张,抑郁症以及神经衰弱等一系列的疾病,长期坚持练习,甚至能够达到治愈的效果。   TaiJi 108 is one of our main traditional forms. It is also the longest form to learn at the academy. There are one hundred and eight postures in this forms, however, even more so because many of them repeat a number of times. This is one form that may take longer to learn than the one month that we typically recommend to new students. Although the tradition of learning such a complex and long pattern is a great way to improve upon the core qualities of a comprehensive TaiJi practice.   By learning TaiJi 108 and strengthening the roots of your TaiJi practice and internal cultivation, students are able to delve into the full traditional experience. TaiJi has always been a way not only to improve and maintain a higher quality of life but also as a way to cultivate emotional stability and develop mental acuity. Simply by learning the 108 pattern we are directing our attention to memory and concentration. This builds awareness and allows one to focus while removing distractions. The benefit of this is that TaiJi practice can peel off the layers of emotional imbalance and allow us to see such problems through a different perspective. Taking the time to breathe, TaiJi becomes a moving meditation. All of these reasons and more make TaiJi 108 a significant part of our practice and experience with traditional martial arts.  
动作名称
一路

预备势
起式
退步崩式
揽雀尾
正单鞭
提手上式
白鹤亮翅
左搂膝拗步
手挥琵琶
白鹤亮翅
左搂膝拗步
右搂膝拗步
左搂膝拗步
手挥琵琶
上步搬拦捶
如封似闭
十字手
抱虎归山

二路

倒撵猴
右搂膝拗步
斜穿掌
揽雀尾
斜单鞭
肘底捶
右搂膝拗步
倒卷肱
斜飞式
虚步推掌
提手上式
白鹤亮翅
左搂膝拗步
海底针
闪通背
上步搬拦捶
揽雀尾
正单鞭
云手
正单鞭

三路

高探马
狮子右蹬脚
狮子左蹬脚
转身左搂膝拗步
右搂膝拗步
上步伏虎捶
闪通背
上步搬拦捶
小擒拿手
右踢腿
左打虎式
右打虎式
右弹腿
双插掌
双风贯耳
十字手
跨虎式
独立式
上步搬拦捶
如封似闭
十字手
抱虎归山

四路

倒撵猴
双插掌
斜穿掌
揽雀尾
斜单鞭
野马分鬃
揽雀尾
正单鞭

五路

玉女穿梭
揽雀尾
正单鞭

六路

云手
正单鞭
单鞭左下式
单鞭右下式
独立锁喉捶
倒卷肱
斜飞式
虚步推掌
提手上式
白鹤亮翅
左搂膝拗步
海底针
闪通背
迎面捶
上步搬拦捶
揽雀尾
正单鞭

七路

云手
高探马
斜穿掌
右斜插脚
左搂膝拗步
狮子右蹬脚
右搂膝拗步
白鹤亮翅
指膛捶
揽雀尾
正单鞭

八路

单鞭左下式
上步七星
退步跨虎
双摆莲
弯弓射虎
上步搬拦捶
如封似闭
十字手
抱虎归山