Last Updated on 2nd Jan 2023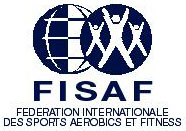 More info >>
More info >>
Sports Massage Therapy
BMI Calculator
Your Height (in cm):

Your Weight (in kg):

< 18.5 = Underweight
18.5 - 24.9 = Normal
25 - 29.9 = Overweight
> 30 = Obesity
Osteoporosis Self-Assessment Tool
Your Age (min 45):

Your Weight (in kg):

---
Recommended Nutritional Intake (RNI)
Jane Tan, Senior Coach of NewAgeTaichi, Copyright 2009
(WORD COUNT: 422)
There are many different terms for describing the Recommended Nutrient Intakes (RNI), in which they are also known as Recommended Dietary Allowances (RDA), Recommended Dietary Intakes (RDI), Dietary Reference Values (DRV) or Population Reference Intakes in different countries. All these descriptions above are authoritative, quantitative estimates of human requirements necessary for essential nutrients, that are usually set out with different amounts (in weight/day) considered to be sufficient to meet the known nutrient needs of virtually all healthy persons.
The Recommended Dietary Allowance (RDA) was originally developed in 1943 by the National Research Council of the National Academy of Science. The RDA have been revised a total of 11 times, where the RDAs were determined by estimating the average need for the nutrient and then increasing the value by 2 standard deviations. Eventually, these recommendations are sufficient for more than 97% or the population. The recommendations are categorized into age and gender to allow for more specificity.
In an attempt to chronic diseases prevention, many governmental and professional health organizations have developed general dietary guidelines necessary for good health. Some of these guidelines, such as Dietary Guidelines for Americans (My pyramid), also include recommendations for physical activity and for maintenance of a healthy body weight since both may also help in prevention of major chronic diseases. (Howley, Edward T. and B.Don Franks, 2003).
Resting metabolic rate (RMR) is the number of calories expended in order to maintain the body during resting conditions. For majority, RMR represents 60% to 70% of the daily caloric needed.
More calories are needed to sustain a larger body and this relationship is being reflected in all RMR equations. Additionally, other variable such as the body size and age significantly affects the RMR value. As a person ages, his or her RMR will decreases, which means that a persons daily caloric need will also decrease along with age.
Children in general have higher metabolic rates as compared to adults of any age. It was noted that the RMR remains relatively constant during the early adulthood, but it begins to decline rather significantly after the age of 45. The effects of age and body size on the values of RMR are being reflected in the equations used in the following calculation of RMR. Estimates of RMR use separate equations for both males and females since many males have more fat free mass as compared to females, and that the fat free mass requires more energy to maintain it than does fat tissue.
Keywords
Nutritional intake, RNI, resting metabolic rate.
Durstibe, J.L., (2006) Action Plan For High Cholersterol Human Kinetic
Halliwell, B. (1996) Oxidative stress, nutrition and health: Experimental strategies for optimization of nutritional antioxidant intake in humans. Free Radical Research 25 57-74
Howley, E.T. and B.D. Franks, (2003) Health Fitness Instructor's Handbook (4th Ed) Human Kinetics
Lemon, P.W. (1998) Effects of exercise on dietary protein requirements. International Journal of Sports Nutrition
Lukaski, H. (2001) Magnesium, zinc and chromium nutrition and athletic performance. Canadian Journal of Applied Physiology 26 13-22
M.Forgac (1979) Carbohydrate Loading: A Review. Journal of the American Dietetic Association 75 42-45
Marieb, N.E., (2006) Essential of Human Anatomy & Physiology (8th Ed) Pearson Benkamin Cummings San Francisco
Marieb, N.E. and H. Katja, (2007) Human Anatomy & Physiology (7th Ed) Pearson Benkamin Cummings
McArdle, W.D. et al., (2007) Exercise Physiology, Energy, Nutrition & Human Performance (6th Ed) Lippincott Williams & Wilkins Baltimore
Newhouse and Finstad (2000) The effects of magnesium supplementation on exercise performance. Clinical Journal of Sport Medicine 10 195-200
Rico-Sanz, J., et al. (1999) Muscle glycogen degradation during simulation of a fatiguing soccer match in elite soccer players examined noninvasively by 13C-MRS. Medicine & science in Sports & Exercise 31 1587-1593
Stafford-Brown, J. et al., (2003) BTEC National In Sport and Exercise Science Hodder Education London
Vitamins and minerals and the athlete Website (2008) http://www.bupa.co.uk (12th May 2008)
Williams, H.M., (2007) Nutrition for Health, Fitness, & Sport (8th Ed) McGraw Hill