Last Updated on 2nd Jan 2023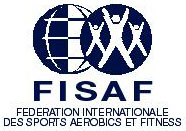 More info >>
More info >>
Sports Massage Therapy
BMI Calculator
Your Height (in cm):

Your Weight (in kg):

< 18.5 = Underweight
18.5 - 24.9 = Normal
25 - 29.9 = Overweight
> 30 = Obesity
Osteoporosis Self-Assessment Tool
Your Age (min 45):

Your Weight (in kg):

---
42 Styles Tai Chi 四十二式太极拳
The 42 Styles Taichi Quan demonstration with music and command by Coach Yip See Kit and Coach Jane Tan . The smooth and continuation of the rhythmic movements in the Taichi routine demonstrated is made even more enchanting by the beautifully sound music.
The movements in the 42 Styles Taichi includes a large variety of different Taichi Styles hand and leg movements, such as the Chen style, Yang style, Wu style, Sun style and Ba Gua Zhang.
It also includes the more difficult movements such as the "Deng Jiao", "Du Li Da Hu", "Zhuang Shen Pai Jiao" and "Chuang Zhang Xia Shi" which requires a combination of physical fitness components such as balance, coordination, core stability, flexibility, muscle strength and power for achieveing these technical requirement. All these physical fitness components should be developed during the initial phase of the physical preparation and to be applied into the routine.
The 42 Styles Taichi Quan is one of the international Taichi competition routine for the open category.
这套二十四式太极拳国际竞赛套路是由葉詩傑教练和陈美珠教练所示范.随着柔和连贯的太极动作再加上悦耳动听的音乐伴奏,使整个套路演练更加心旷神怡.,让练习者体会到以意导气,以气导动的太极境界.
这套四十二式太极拳的动作丰富,包含了许多太极手法,步法与腿法,有陈式,杨式,吴式,孙式和八卦掌的动作与风格特点.
其中较难的动作有"左右蹬脚","独立打虎","转身拍脚""和"穿掌下势".要把这些动作表现出来,练习者必须在稳定,柔嫩,力度,爆发力有一定的基础训练.这套四十二式太极拳也是公开组的国际竞赛套路.