Last Updated on 2nd Jan 2023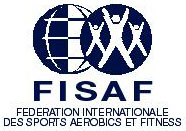 More info >>
More info >>
Sports Massage Therapy
BMI Calculator
Your Height (in cm):

Your Weight (in kg):

< 18.5 = Underweight
18.5 - 24.9 = Normal
25 - 29.9 = Overweight
> 30 = Obesity
Osteoporosis Self-Assessment Tool
Your Age (min 45):

Your Weight (in kg):

---
Tai Chi Coaching
In NewAgeTaichi Pte Ltd, we provide Tai Chi coaching for
small groups
as well as
individuals
. We strive to provide to all of our customers with the
best Tai Chi health & fitness knowledge
. We also provide customisation of training program to those who want to train on their own.
We provide all our customers with a systematic and scientific approach to Tai Chi learning, coupled with detailed explanations that will enhance their knowledge about health & fitness. We will also monitor closely the performance of every customer to optimise our training program to cater to every individual's personal needs.
Our coaching philosophy is to provide our customers with an ever-learning and self-enriching environment, with both practical trainings and lectures conducted and progressive monitoring.
We maintain communications with the customers directly during training lessons and indirectly through exchange of emails on any doubts regarding training. We aim to maintain and build a positive continuous relationship with our customers.
Feedback sessions between the customers and our coaches will be conducted frequently over the course of the training period to assess our customers' needs as well as improve our training program to maximise the customers learning experience.
For more information on Tai Chi coaching with us,
Contact Us
.