Last Updated on 2nd Jan 2023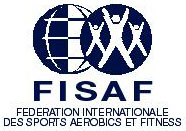 More info >>
More info >>
Sports Massage Therapy
BMI Calculator
Your Height (in cm):

Your Weight (in kg):

< 18.5 = Underweight
18.5 - 24.9 = Normal
25 - 29.9 = Overweight
> 30 = Obesity
Osteoporosis Self-Assessment Tool
Your Age (min 45):

Your Weight (in kg):

---
Tai Chi Thirteen Postures
The 13 Postures is the foundation of Tai Chi Quan. Without the 13 Postures there is neither the Quan (form) nor the push-hands. It consists of the first 8 postures - energies and the Five Elements (the last 5 postures - steps. The 13 postures are:
The Eight Gates
Ward Off: Péng
Roll Back: Lǚ
Press: Jǐ
Push: An
Grab: Cǎi
Split: Liè
Elbow: Zhǒu
Bump: Kào
The Five Steps
Step Forward: Jìn Bù
Step Back: Tùi Bù
Step Left: Zǔo Gù
Step Right: Yòu Pàn
Central Equilibrium: Zhōng Dìng
These 8 Gates and 5 Steps combine together to create the Tai Chi 13 postures, which is shown in this Tai Chi routine that demonstrate all the various 13 elements.