Last Updated on 5th Jan 2021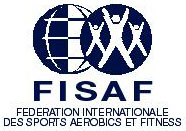 More info >>
More info >>
Sports Massage Therapy
BMI Calculator
Your Height (in cm):

Your Weight (in kg):

< 18.5 = Underweight
18.5 - 24.9 = Normal
25 - 29.9 = Overweight
> 30 = Obesity
Osteoporosis Self-Assessment Tool
Your Age (min 45):

Your Weight (in kg):

---

Home |Mind & Body | Strength and Cardio |Group Class Schedule
Frequently Ask Questions
AERIAL YOGA 空中瑜伽
Aerial Yoga, also known as 'anti gravity yoga', is an exciting form of exercise that is inspired by traditional yoga and absorbs elements of dance, Pilates, aerial acrobatics, rhythmic gymnastics and calisthenics.
The Aerial Yoga, which originated in New York, is claimed to strengthen the muscles while giving people a feeling that they are floating and relaxing at the same time.
It involves a series of exercises that are performed using a hammock. The basic principle of Aerial Yoga is using gravity as an advantage.
The Benefits of Aerial Yoga
Performing an inversion with the hammock might sound a little risky; however, this hammock is specifically designed and custom made that is secured to the ceiling, and can support up to 2000 lbs of weight. People who take up this form of exercise experience a total body workout and in fact, get hooked-on to this routine.
The fad spread to Japan, Hong Kong, Taiwan where many celebrities are also taking up classes featuring Aerial Yoga and more and more people are hooked onto Aerial Yoga.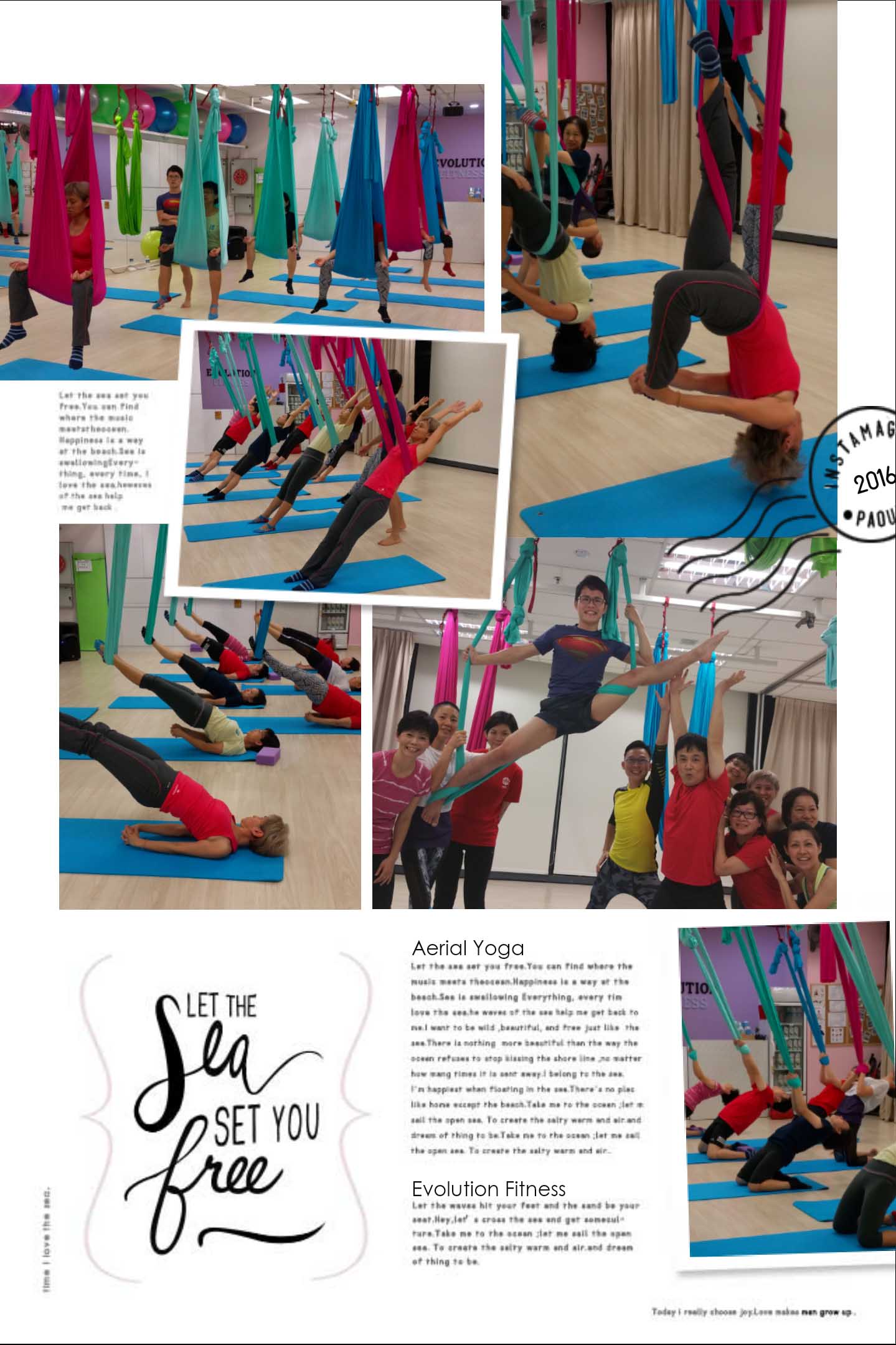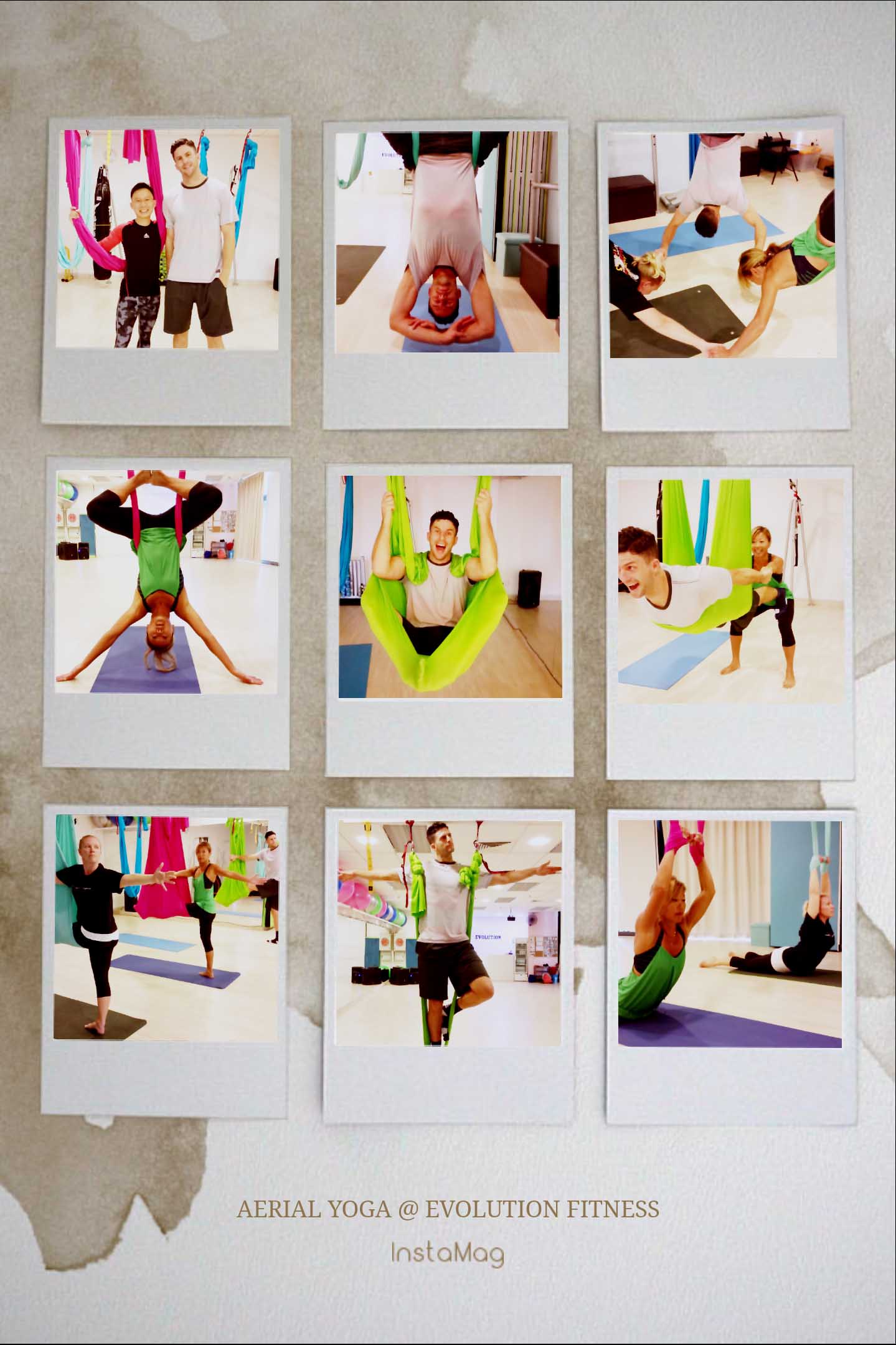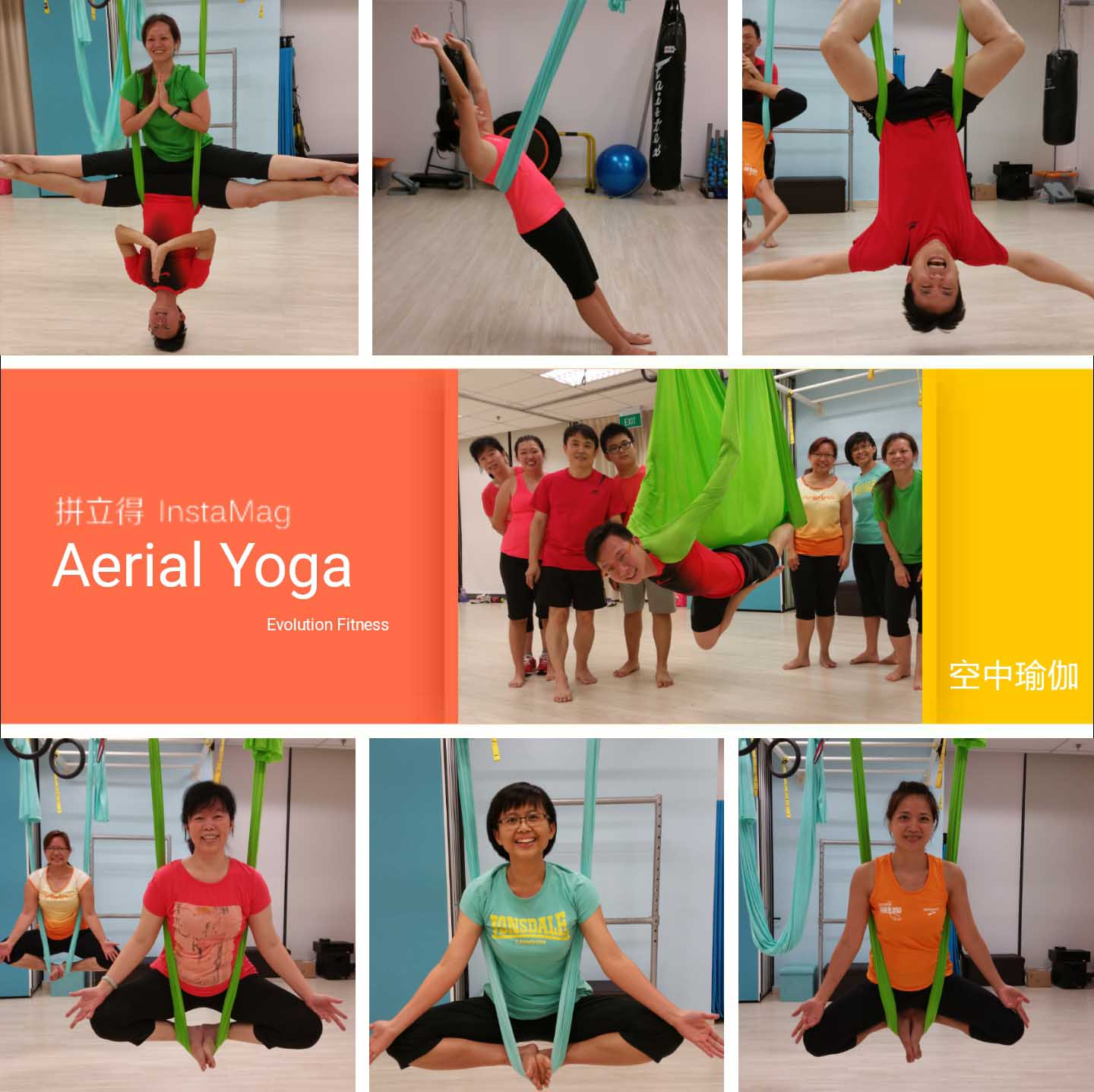 Aerial Yoga Class Schedule
Tues Evening : 8.45pm - 9.45pm (STARTED, On-Going)
Thurs Evening : 6.30pm - 7.30pm (STARTED, On-Going)
Fri Morning : 9.30am - 10.30am (STARTED, On-Going)
Sun Afternoon: 4.15pm - 5.15pm (STARTED, On-Going)
Course Fee: $200 for every 8 weeks ( No Make up / Replacement Class allowed ) + Toesox $25 + Yoga Towel $15. Total $240, class will start with minimum 5 Pax
Walk In: $40
All Group Classes are Conducted at Evolution Fitness
1 Choa Chu Kang Grove, ITE College West, Blk 1,
#02-07 (S)688 236
Tel:9731 6687 / 9138 4451
For Group Class enquiry,
Email: enquiry@evolutionfitness.asia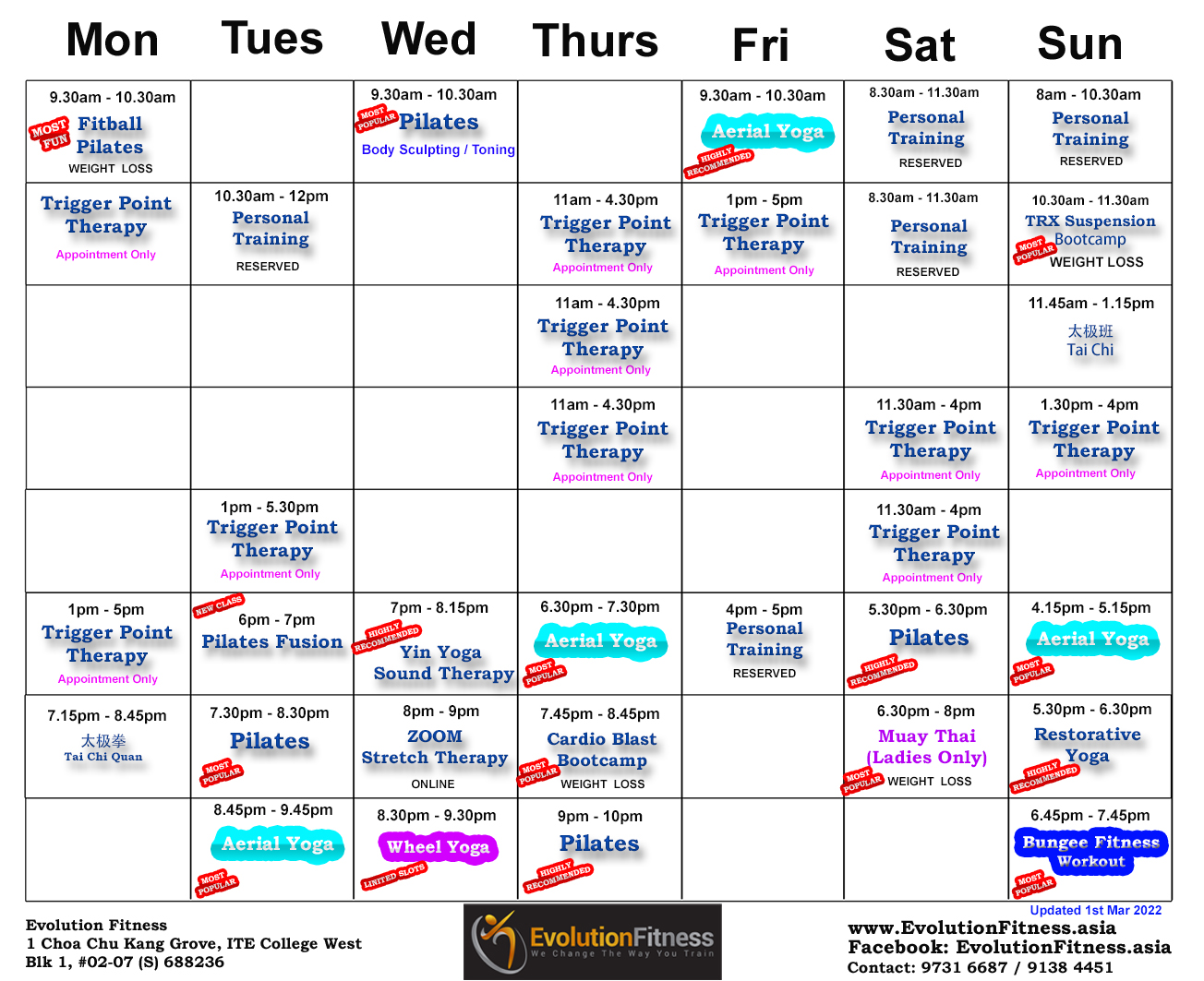 Full Group Class Schedule
Aerial Yoga Singapore
|
Aerial Yoga Chua Chu Kang
|
Aerial Yoga Teachers Training Course Singapore
|
Chair Yoga Singapore
|
Chair Yoga Chua Chu Kang
|
Restorative Yoga Singapore
|
Restorative Yoga Chua Chu Kang
|
Yoga for weight loss Singapore
|
Yoga for weight loss Chua Chu kang Teck Whye
|
Aerial Yoga for weight loss Singapore
|
Aerial Yoga ITE College West
|
Aerial Yoga for weight loss Singapore
|
Antigravity Yoga ITE College West
|
Aerial Yoga anti aging chua chu kang
|
Aerial Yoga hammock