Last Updated on 2nd Jan 2023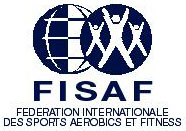 More info >>
More info >>
Sports Massage Therapy
BMI Calculator
Your Height (in cm):

Your Weight (in kg):

< 18.5 = Underweight
18.5 - 24.9 = Normal
25 - 29.9 = Overweight
> 30 = Obesity
Osteoporosis Self-Assessment Tool
Your Age (min 45):

Your Weight (in kg):

---
Yishun Junior College
Letter of Appreciation
Yishun Junior College would like to extend its heartfelt appreciation to NewAgeTaichi in granting us Free Trial Session of Wushu/Taichi movements at the YJC Gym with the TAF students.
From the feedback of the 20 students that they enjoyed the NewAge Wushu/Taichi movements in a rhythmic & trendy approach - Aerobic Workout very much. This 1 hour session was conducted on Friday the 18th May 07.Once again we would like to say a big thank you to NewAgeTaichi for helping us to carry out our TAF program successfully. We look forward to your continued support.
Thank you.
Best regards
Aziz YJC PE Dept
(Teacher ic TAF Club)