Last Updated on 5th Jan 2021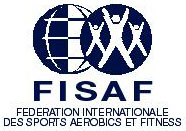 More info >>
More info >>
Sports Massage Therapy
BMI Calculator
Your Height (in cm):

Your Weight (in kg):

< 18.5 = Underweight
18.5 - 24.9 = Normal
25 - 29.9 = Overweight
> 30 = Obesity
Osteoporosis Self-Assessment Tool
Your Age (min 45):

Your Weight (in kg):

---

Home |Mind & Body | Strength and Cardio |Group Class Schedule
Frequently Ask Questions
CARDIO BLAST BOOTCAMP
Blast calories, build endurance and optimize your workout time! With our Cardio Blast Bootcamp you'll experience an amazing cardiovascular and strength training workout using the kettlebell, one of the most versatile training tools for full body conditioning.
In our Cardio Blast Bootcamp, we make your FATS cry for mercy. Burn up to 810 calories in 60 mins. One of the most effective weight loss training progam, with weight monitoring and nutrititional and diet advise to help all our participants achieve their desired goal.
Combined with innovative exercises and quality form and execution, Cardio Blast combines functional training with the incredible fat burning results of the kettlebell. Whether you're an advanced or beginning kettlebell exerciser, you will find Cardio Blast Bootcamp refreshing, challenging, and heart pumping.
Researchers found that people who did 20-minute kettlebell workouts torched almost 300 calories—and that's just for beginners. When you factor in the muscle-toning impact (post exercise effect), the total expenditure could increase by up to 50 percent over the next 24 to 48 hours. With more lean muscles mass, your body consume more energy and this helps to burns more FATS even when you are not working out.
Not sure if this class is suitable for you? No worries, we offer a walk in class at $20 for you to experience 1 session before you commit to signing for the 1st 8 weeks. The body needs a minimum of 3 workout per week over a period of 3 months to see noticable changes. We focus more on correcting your posture alignment and technique during the 1st 8 weeks.
Good posture is important, even during exercise. Quick posture checks before and during a core exercise routine can help you avoid injury and squeeze the biggest benefit from your workout. The advantage of attending group classes, our dedicated instructors will provide constant cuing words and check your form before each exercise to remind you to maintain proper forms during the workout to ensure you do not suffer injury. At least this is what we Coaches at Evolution Fitness have in common as our main core principles.
Thursday Evening: 7.45pm - 8.45pm (STARTED, On-Going)
Course Fee: $140 for every 8 weeks (NO MAKE UP), class will start with minimum 8 Pax
Walk In: $25


All Group Classes are Conducted at Evolution Fitness
1 Choa Chu Kang Grove, ITE College West, Blk 1,
#02-07 (S)688 236
Tel: 9731 6687 / 9138 4451
For Group Class enquiry,
Email: enquiry@evolutionfitness.asia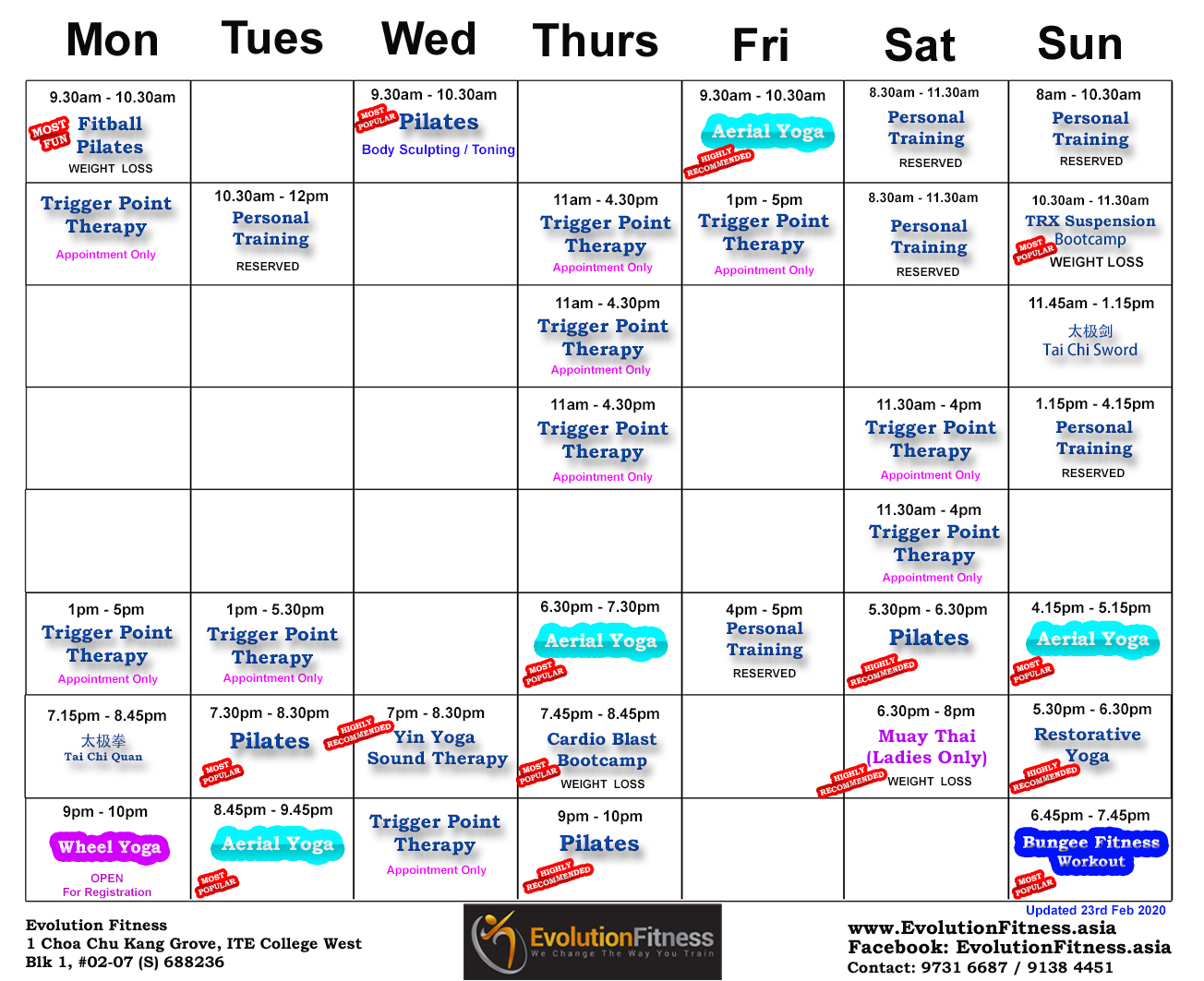 Full Group Class Schedule
Bootcamp Chua Chu Kang
|
Lose Weight with diet and exercise Singapore
|
Kettlebell Singapore
|
Weight Loss Singapore
|
Singapore Kettlebell
|
Kettlebell Chua Chu Kang
|
Cardio Blast Singapore
|
Weight Loss Bootcamp Singapore
|
Most Effective Weight Loss Program Singapore
|
Strength and conditioning Singapore
|
Kettlebell Training ITE College West
|
Hight Intensity Kettlebell Training Singapore
|
Lose Weight Singapore
|
Personal Training Singapore
|
Group Class Training Bootcamp