Last Updated on 5th Jan 2021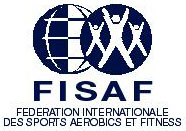 More info >>
More info >>
Sports Massage Therapy
BMI Calculator
Your Height (in cm):

Your Weight (in kg):

< 18.5 = Underweight
18.5 - 24.9 = Normal
25 - 29.9 = Overweight
> 30 = Obesity
Osteoporosis Self-Assessment Tool
Your Age (min 45):

Your Weight (in kg):

---
Yew Tee RC Zone 7
Tai Chi Fitness Class Testimonial
This is to confirm that Coach Jane Tan Bee Choo has been coaching Tai Chi class on every Friday night for 1 ½ hours from 8pm – 9.30pm since 12th January 2007 till now (20th April 2009).
Throughout her coaching, Coach Jane is able to excite and involve active participation in the students, regardless of the age group. She is a very inspiring coach who is able to help the students solve problems in their learning. She is also very enthusiastic in her coaching and the students absolutely highly thought of her and looked forward to seeing her every session.
The students' feedbacks were all very positive and encouraging. Overall, Coach Jane had demonstrated her commitment, reliability and positive attitude in her coaching.
Yours truly,
for and on behalf of Yew Tee Zone RC 7
Daniel Yong Kok Leong,
Chairman, Yew Tee Zone RC 7
20th April 2009